Solving problems is in our DNA. It's what we're about. Our team based in head office, Melbourne, is prepared at all times to provide world class solutions for environmental monitoring across the North Island and the South Island. We offer tailored solutions in continuous emission, ambient air and dust monitoring, and water monitoring systems as well as related services such as installation, preventative maintenance, break down repairs, calibration, data polling and validation, and provision of data reports.
We support customers with their needs for environmental monitoring in urban environments, road infrastructure, tunnel maintenance, transportation, industrial and manufacturing, mining and water quality maintenance, to name a few.
Our inspiration comes not only from finding the best solutions, but also the journey of discovery to get there. The expert knowledge with which we solve problems day in day out on the field together with our customers' technicians, consultants, engineers and data operators comes from our roots in innovation and manufacturing of monitoring instruments such as gas analysers, nephelometers, our Spectronus FTIR greenhouse gas and isotope analyser, gas calibrators and data reporting software.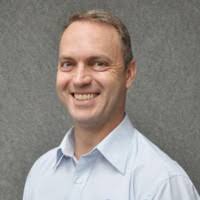 Eben Nel
Sales Engineer – Victoria, South Australia, Tasmania
"We take our role of supplying monitoring solutions to our customers seriously, whether it's through the products we sell or running some of the most reliable environmental data collection networks for our customers."
CONTACT US
Phone: +61 3 9730 7800
1492 Ferntree Gully Road, Knoxfield, Victoria 3180
** iFrame will be displayed once Cookie Consent is accepted **