2 Dec 2020
Developed in consultation with customers, the Serinus® Cal 300 provides precision ozone calibration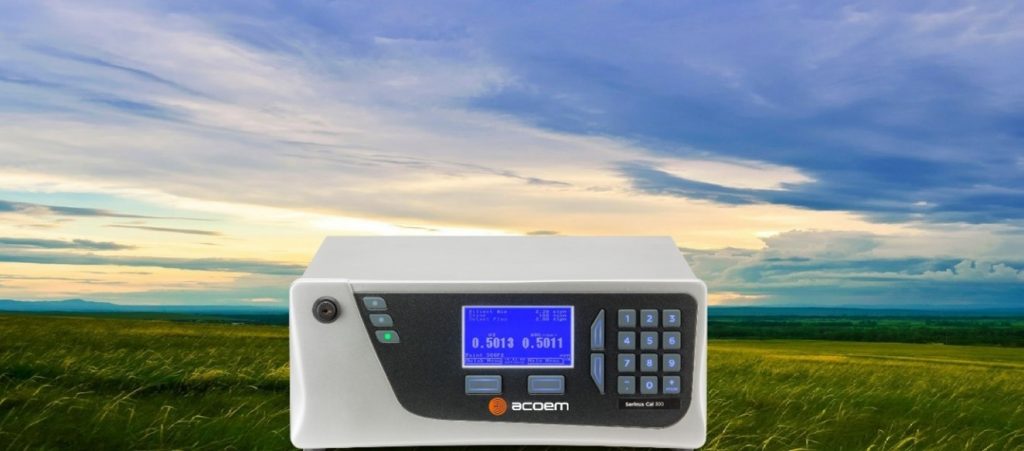 ACOEM Ecotech's new Serinus® Cal 300 – setting a new standard in ozone calibrators 
ACOEM Ecotech is committed to continually innovating air quality monitoring instruments and systems to meet the demands of customers around the world, including research facilities, environmental protection agencies and industry. Ecotech's latest precision ozone calibration instrument is the Serinus® Cal 300. Featuring the same high-quality measurement and calibration technology as the Serinus® Analyser and Calibrators range, the new Serinus® Cal 300 is dedicated ozone transfer standard at a lower price than a fully featured multigas calibrator.
Choosing the Serinus® Cal 300, means that customers can utilise the ozone transfer standard, without the inclusion of other calibration functions that may not be used. There is no compromise for quality and compliance, as the instrument also meets the requirements of US and Australian EPA for these applications.
Measuring & generating accurate ozone calibration levels
The Serinus®Cal 300 has an in-built ozone generator and internal zero-air source, as well as a compact reference photometer, providing accurate feedback control for exact ozone generation and measurement within a single device. Ozone generation and measurements are automatically corrected for gas temperature/pressure changes and can be displayed in units of ppm, ppb, μg/m3 or mg/m3.
Other key features include:
Inter-station calibrations can be performed without disrupting station plumbing
Up to four instruments can be calibrated simultaneously using the integral output gas manifold
Measures internally or externally generated ozone enabling station ozone generators to be easily calibrated
Data is stored on a USB memory stick and can be retrieved via RS232, USB interface or the optional ethernet connection.
"We are excited to introduce the Serinus® Cal 300, and continue our dialogue with leading professionals and academics from the environmental sector," commented Grant.
"We look forward to sharing our latest ozone calibration technology with the world," he added.
The Serinus® Cal 300 will be available from ACOEM Ecotech and through the extensive international network of distribution partners in 2021.
View Serinus Cal 300 spec sheet
For more information, please call +61 3 9730 7800 or email info.au@acoem.com