Acoem delivers holistic noise and vibration monitoring solutions that shorten the path from data to decision.
Rapid urbanisation has turned up the volume of noise at places we work, live and play. There is a growing need for businesses, governments and communities to monitor and measure the adverse effects of noise pollution. Acoem (incorporating the brands formerly known as 01dB and Ecotech) is committed to helping control the noise in our environments by being at the forefront of noise and vibration monitoring.
At Acoustics 2021, being held from 21 to 23 Feb 2022, Acoem will showcase how its signature noise and vibration monitoring technologies are making a difference by delivering accurate, real-time data in a multitude of applications. Our solutions empower government agencies, industries and entire communities to make informed decisions and take preventative action.
Acoustics 2021 – Making Waves
After a two-year COVID-19 related hiatus, Acoustics 2021 hosted by the Australian Acoustical Society (AA) is a three-day event that aims to promote and advance the science and practice of acoustics. Acoustics 2021 will bring together key industry players to present and share knowledge and the latest in noise and vibration monitoring technologies.
Holistic data that delivers actionable insights
At Acoustics 2021, Acoem will encourage participants to explore how class-leading noise and vibration monitoring solutions can maintain an ambient soundscape by controlling noise pollution – something that is crucial to the wellbeing of communities and the sustainability of businesses.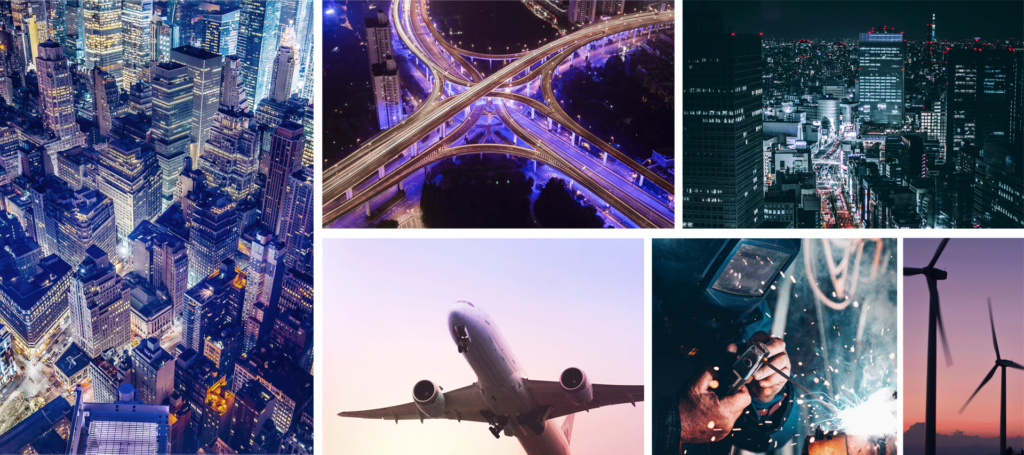 Visit the exhibition stand at Acoustics 2021
See first-hand how our smart monitoring platform delivers real-time, 24 x 7 x 365 access to your data via an intuitive web-enabled interface, that can be viewed on any connected device— smartphone, tablet, laptop or desktop (Windows, iOS or Android).  Acoem's noise & vibration monitoring technologies connect IoT, Artificial Intelligence and people to enhance business performance and create more sustainable solutions.
There will be a selection of smart noise and vibration monitoring solutions on hand, including:
FUSION™ 4G – The first sound level meter to offer completely wireless vibration measurement. It features fully-integrated components like built-in 4G connectivity, GPS & Wi-Fi. Fusion's compact, robust & ergonomic design is perfectly suited to field work. Exceptional functionality & certified metrology ensures excellent reliability and accuracy.
CUBE™ 4G – Designed as a noise terminal for permanent or semi-permanent monitoring CUBE™ has the functionality of FUSION™ but with a remote microphone, external GPS & built-in 4G connectivity, enabling usage in more remote applications.
ORION™ – An all-in-one standalone vibration monitoring system, Orion™ has an integrated sensor, 3G modem, Wi-Fi & GPS. In addition to being a robust, waterproof & easy to configure/use terminal, Orion™ also features 7 measurement channels & smart integration of vibration standards.
**NEW** Acoustic Connect Terminal (ACT-400) – New technology from Acoem just released, the all-in-one ACT-400 combines FUSION™ & CUBE™ in a single instrument. ACT-400 is completely modular with a comprehensive range of features that lets you use it either as an IEC 6167-1 certified Class 1 microphone or a fully-fledged noise monitoring station.
Cadence™ – Introducing the new cloud ecosystem for holistic noise & vibration monitoring, Cadence™ is a future-proof Internet of Things (IoT) platform that ensures greater security of data & the ability to share with authorised individuals. A noise pollution and environmental monitoring platform, Cadence™ also allows for compatibility with existing systems like security cameras & exporting data to create reports or publish on public-facing websites.
An integrated noise monitoring ecosystem
As part of a total environmental monitoring solution, Acoem's integrated suite of noise monitoring technologies facilitates greater inter-connectivity between devices, components and data solution software. This improves productivity and makes it simple to operate. As part of our commitment to 'do more with less', customers benefit from a complementary and harmonised system with adaptable features and accessories shared across equipment.
Optimise the life of your monitoring equipment with NATA certified service & calibration
Acoem's smart solutions are backed by state-of-the-art noise and vibration calibration, service and repair. Our NATA certified facility in Melbourne, Australia is the only laboratory that provides Acoem equipment software and firmware upgrades in the southern hemisphere — so all your hardware and software repairs and services can be conducted at one time, in one location.
As the designer and manufacturer of Acoem (previously known as 01dB) class-leading noise and vibration monitoring sensors meters, terminals and devices, our fully-trained technicians are experts in servicing, calibrating and repairing them.
"At Acoem, creating environments of possibility means developing solutions that enhance the lives of communities and improves business sustainability. We are continually upgrading technology, innovating, developing IoT-based smart platforms and creating integrated systems so our customers can unlock value beyond compliance and make data-driven decisions that optimise operational outcomes while minimising environmental risk" commented Mark Neaves, Eastern Branch Sales Manager, Acoem Australasia.
"Together with Patrice Pischedda, Acoem Asia's Chief Operating Officer, we look forward to seeing you on the Acoem exhibition stand at Acoustics 2021," he added.
Only 1.5 hours south of Sydney by car, Acoustics 2021 will be held at the Novotel North Beach, Wollongong from 21 to 23 Feb 2022.