6 November 2019
To read this post in French, please click here 

ECOTECH released the Congrego ® data logger in 2018, a game changer for the environmental monitoring industry. With Congrego ® Lite, ECOTECH has included the same superior technology in a more compact, portable unit with a significantly lower price tag.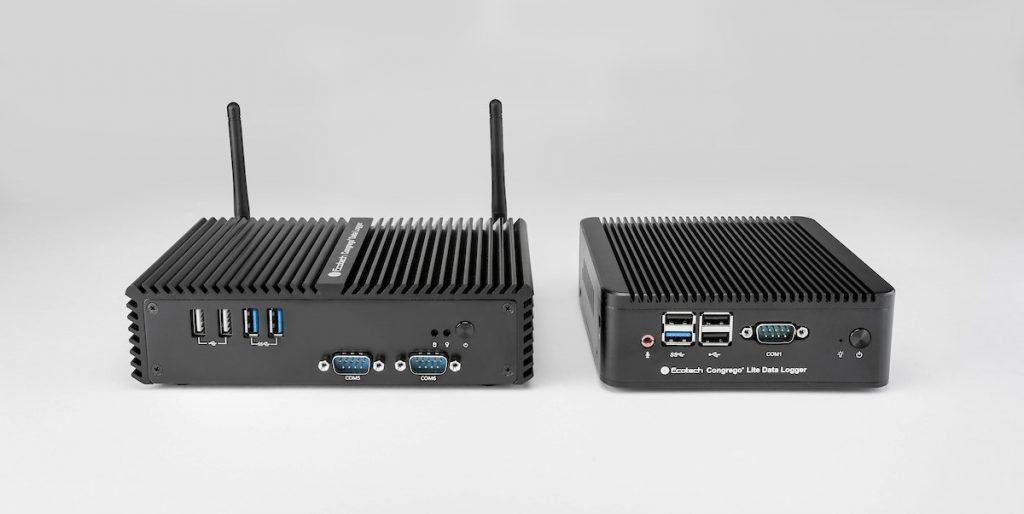 The original Congrego® Data Logger (left) and the new, more compact Congrego® Lite 
One year after the release of ECOTECH's ground-breaking Congrego® data logger, ECOTECH adds Congrego® Lite to its suite of data logging instruments – offering customers a choice between the full-function capabilities of the original and the new, lower priced compact unit.
Congrego® Lite is the ideal solution for smaller meteorological stations, dust monitoring sites and other applications where there isn't a need for a large number of channels or calibrations. It is also the perfect data logger for tunnels where multiple units can be easily installed to give better spatial resolution and accurate air quality data along the entire tunnel length.
Congrego® Lite has been specially designed for smaller applications with a reduced number of channels (15). It is 30 per cent smaller and requires less power usage than the original Congrego®.
Congrego® Lite offers the same simple set-up and easy installation with an intuitive and customisable user interface. It fulfils the "traceability of records" requirement of ISO 17025; allows for local or remote control of monitoring instruments; has automated alarms and alerts; works with or without an internet connection, and integrates seamlessly with ECOTECH AirodisTM data collection, validation & reporting software.
"We wanted to give our customers with smaller scale applications or monitoring stations access to the same advanced technology but at a much lower price" said Grant Kassell, ECOTECH Research & Development Manager.
"They now have the option of the full-form Congrego® or the more compact Congrego® Lite. No matter which system they choose their environmental data will always be accessible, accurate and secure at all times," he added.
Like all ECOTECH products and services, Congrego® Lite is backed by a fully accredited, expert technical support team.
For more information about Congrego® and Congrego® Lite please contact email@ecotech.com or download a copy of the brochure here.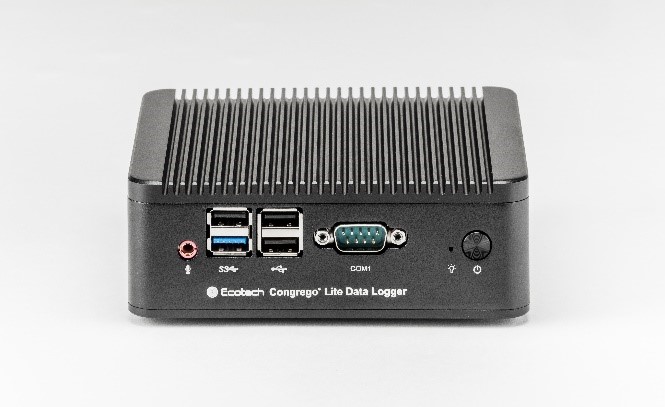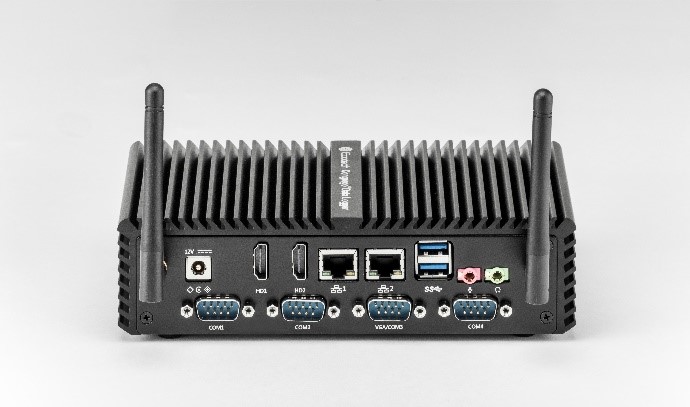 Congrego® Lite

Congrego®

Ideal for smaller meteorological stations, dust monitoring stations, & applications where greater density is required to achieve better special resolution, e.g. multiple units within a tunnel

Ideal for full-reference environmental monitoring stations

Designed by ECOTECH specifically for air quality & continuous emissions systems

Simple set-up & easy to install with an intuitive & customisable user interface

Compatible with a wide range of analogue & digital monitoring instruments from different equipment manufacturers

Fulfils the 'traceability of records' requirement of ISO 17025

Local or remote control of monitoring instruments

Automated alarms & alerts on user interface

Works with or without a live internet connection

Seamless integration & configuration with Airodis™ data collection, validation & reporting software

Hardware is 30% smaller (134 x 128 x 45mm)

Hardware is standard size (187 x 111 x 50mm)

11-watt power usage

22-watt power usage

Lower powered Intel processor

I3 Intel processor

4 x RS232 ports

6 x RS232 ports

2 x network ports

4 x USB ports (1 required for dongle)

6 x USB ports

1 x HDMI port

2 x HDMI ports

No WiFi

WiFi enabled

1 x SSD hard drive but no back-up drive

1 x SSD hard drives & 1 x HDD

Optional watchdog

Watchdog that automatically reboots the logger in the event of error

15 channels / parameters

Unlimited channels / parameters

No calibration capability

Calibration capability