The curiosity for scientific solutions that got us started in this business still remains at the heart of Acoem (Ecotech). Over the years through collaborative work with the global research community, we have built partnerships with like-minded experts who share our vision.
Innovation – a relentless passion
We are acutely aware of the ever changing nature of our world and the need to stay ahead of the game. We foster a culture for freedom of ideas. Ideas that enable science to drive designs that turn technology into solutions; however, we insist that the solution must first prove its reliability and suitability to remain online, even in the most remote and harsh environments.
Our innovation starts from user insights, global trends in technology, industry, lifestyles and the environment itself. Innovation is ongoing for us. This allows us to progress, to gain efficiencies and to enable better living.
Acoem (Ecotech) provides a comprehensive range of products for the monitoring of gases and aerosols in research applications – Aerosol and Atmospheric Research.
World-class aerosol monitoring and measurement
Aurora™ Integrating Nephelometer Series: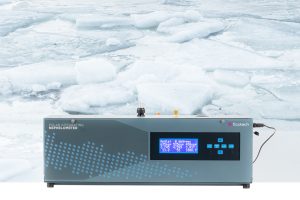 Today, right around the world, atmospheric scientists and environmental agencies rely on our range of Aurora™ integrating nephelometers. They've proven themselves to not only be accurate, flexible and easy to use, but also transportable and designed to cope with the demands of use in remote locations.
The Acoem (Ecotech) Aurora™ Integrating Nephelometer is an ideal instrument for studies of the amount of light scattered by the aerosol particles. It is used extensively for determining ambient visibility and PM2.5 concentrations.
The Acoem (Ecotech) Aurora Integrating Nephelometer is used by scientists, researchers and government bodies for the following applications:
Aerosol light scattering research
Light scattering in remote locations
Long term monitoring
Aircraft measurements
Visibility
Automobile.
Further Reading: 
Acoem Environment Showcases ECOTECH & Key Partners' Aerosol Monitoring Solutions at NOSA-FAAR 2018 in Helsinki
Acoem Aerosol Conditioning System (ACS 1000)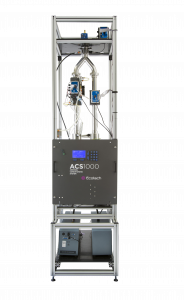 Studying the hygroscopic properties of aerosol particles offers insights into their effect on the earth's radiative balance. By simultaneously exposing aerosol particles to different relative humidity, the ACS 1000 enables the effect of water uptake on the particles' physical properties to be compared and measured by two real-time instruments simultaneously.
Understanding the effects of aerosols in the atmosphere is vital in our search for solutions. Being able to accurately and reliably measure these effects is essential to the global concern of climate change, and has been a driving force in the development of the Aurora range of nephelometers and aerosol conditioning system – the ACS 1000.
Greenhouse Gases
In a joint collaboration between Acoem (Ecotech) and the University of Wollongong, Acoem manufactures the Acoem Spectronus FTIR Analyser – the world's only FTIR based instrument that meets Global Atmospheric Watch (GAW) precision specifications for greenhouse gases, including N2O, CH4, CO, CO2 (including δ13C and δ18O).
The SpectronusTM analyser combines a Fourier Transform Infrared (FTIR) spectrometer, multi-pass gas sample cell and a high performance detector. It uses sophisticated software for fully automated operation and real-time quantitative analysis of trace gases in air or other gas mixtures.
Acoem Spectronus FTIR brochure
Trace Gases
At Acoem, we offer a range of criteria trace gas analysers for the measurement of CO, NOx, NOy and SO2 U.S. EPA approved.
Congrego® – Not All Data Loggers are Created Equal
Congrego® lets you collect your data while our Airodis data collection, validation and reporting software allows you to manage it.