30 June, 2020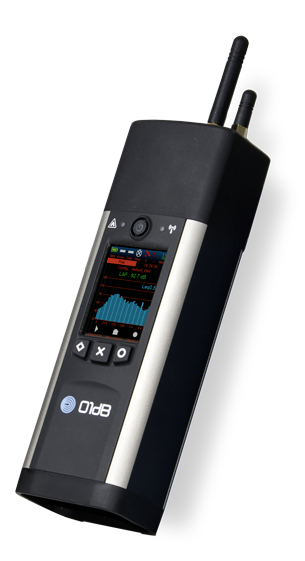 The 01dB CUBE is part of the 01dB range of noise monitoring solutions and is one of the most versatile terminals on the market
Noise pollution, which encompasses the noise we deal with on a daily basis, has become a significant problem as global populations rise and urban city centres expand. As a signature product in ACOEM Group's 01dB suite of noise monitoring solutions, the CUBE™ was designed to suit all applications and is one of the most versatile terminals on the market.
Known for its simplicity of use, degree of remote controllability and the power of its post-processing software, the CUBE™ system is certified IEC 61672 class 1 and is approved in numerous countries. An unexpected upside of worldwide lockdowns has been the drastic reduction in overall pollution in densely populated countries such as China, India and Brazil. For Brazil, in São Paulo City, there was an approximate decrease of air pollution by about 50% in the first week of lockdown alone.
Henrique Abrão, Managing Director of ACOEM Brazil based in São Paulo, noted the decrease in pollution since the lockdown. "The city streets are usually heavy with local traffic and the noise pollution levels are at an all-time high. Since the lockdown, the reduction in noise pollution has been significant and has positively impacted the residents of São Paulo." he said. "This highlights the importance of accurately monitoring environmental pollution levels, so we can continue to understand how to replicate these results in future," Henrique added.
ACOEM Brazil is one of the many ACOEM Group offices worldwide providing customised environmental noise monitoring solutions, including the 01dB range. The CUBE combines innovative functionality and ease of operation that lets users concentrate on data analysis while it takes care of everything else.
To learn more about how the 01dB CUBE can help you with your noise monitoring solution needs, please visit www.ecotech.com/integrated-noise/or email henrique.abrao@acoem.com