01 Nov 2022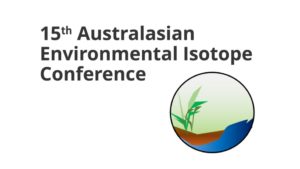 As the official distributor of ABB LGR-ICOS analysers in Australia and New Zealand for the environment and research markets, Acoem Australasia is proud to be the joint principal sponsor of the 15th Australasian Environmental Isotope Conference (AEIC).
After a nearly three-year hiatus, caused by COVID-19 pandemic restrictions, the long-awaited in-person scientific conference and exhibition will be held in Ballina, NSW from 14-16 November 2022.
The conference will provide a forum for Australasian scientists to meet and discuss advances, applications and integration of stable isotopes in all aspects of the environmental sciences.
The superior performance & technology of ABB LGR-ICOS portable analysers
Fred Apcar, Acoem Australasia Technical Sales Executive and product champion for ABB LGR-ICOS will be on hand at the Acoem Australasia stand alongside ABB's Analytics Sales & market Manager, Frédéric Despagne to showcase a range of ABB LGR-ICOS portable and ultra-portable multiple gas analysers, rackmount gas analysers and liquid water isotopic analysers.
ABB LGR-ICOS (formerly known as Los Gatos Research) analysers are highly accurate in detecting contaminants at ppt/ppb-levels. They offer fast ultra-precise responses allowing for process control and real-time monitoring, and accurately quantify both trace & percentage levels for measurements during routine operation and excursion events. Easier and less expensive to maintain, they minimise downtime and signal compensation in real-time suppressing the need for recalibration.
ABB LGR-ICOS GLA131 Series microportable greenhouse gas analysers
ABB LGR-ICOS GLA133 Series unmanned aerial vehicle (UAV) microportable greenhouse gas analysers
ABB LGR-ICOS GLA132-SOFX1/SOFX2 soil flux gas analysers
ABB LGR-ICOS GLA151-N2OM1 quantum cascade portable N2O & CH4 analysers
ABB LGR-ICOS liquid water isotope analyser (δ2H, δ17O, δ18O, d-excess, 17O-excess)
ABB LGR-ICOS ammonia analyser (NH3, H2O)
"We are keen to discuss the advantages of ABB LGR-ICOS analysers with conference visitors and participants," commented Fred.
"Using patented off-axis integrated cavity output spectroscopy (OA-ICOS) technology rather than the laser-based method of competitor instruments, benefits include superior performance and reliability, significantly less sensitivity to variations in local temperature and pressure, and a robustness that makes it ideal for even the most demanding applications in remote and/or hazardous locations," he added.
ABB advances in automated triple-isotope analysis techniques
While ABB has long been at the forefront of developing trusted isotopic analysers for the environmental sector, it continues to invest in research and development to assist the scientific community.
In addition to visiting the Acoem ABB exhibition stand, we also invite you to view the scientific poster co-authored by ABB's Frédéric Despagne at AEIC 2022.
Entitled "Automated, rapid and simultaneous triple-isotope analyses of aqueous nitrate by Ti reduction via headspace N2O laser absorption spectroscopy", the ABB endorsed scientific poster explains a new automated nitrate conversion and headspace analysis technique that represents a 50% reduction in isotope analysis time.
Acoem solutions for climate change studies & greenhouse gas/isotopic research
The Acoem stand at AIEC 2022 will also feature our complementary range of environmental research solutions. Fred Apcar be able to provide you with information about the:
The Spectronus uses FTIR spectroscopy to provide simultaneous & real-time measurements of CO2 (including δ13C and δ18O), CH4, N2O and CO.
Aurora integrating nephelometers are used by major international research institutions and climate monitoring networks including Global Atmospheric Watch (GAW) — part of the World Meteorological Organization (WMO) — and Aerosols, Clouds and Trace Gases Research Infrastructure (ACTRIS), which chose Aurora for its European atmospheric research applications.
"On behalf of ABB and Acoem, Frédéric and I look forward to welcoming our colleagues and the scientific community from across Australia and New Zealand to this important event," said Fred.
The 15th Australasian Environmental Isotope Conference will be held at the Riverside Function Centre at the RSL in Ballina, NSW from 14-16 November 2022.
For more information about the Acoem range of ABB LGR-ICOS analysers for the environment and research markets please visit the Acoem stand at AEIC 2022 or contact fred.apcar@acoem.com.
For enquiries about the Acoem Spectronus greenhouse gas & isotope analyser or Acoem Aurora integrating nephelometers contact Jost Lavric PhD, Acoem Global Scientific & LIDAR Specialist at jost.lavric@acoem.com.