31 Jan 2023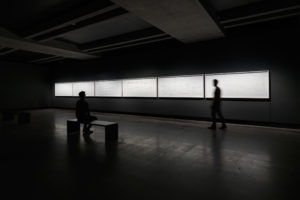 Blurring the lines between environmental activism and visual stimulation, artist Tomás Saraceno brings his latest multi-sensory works to Tasmania's Museum of New Art (Mona) in a major new exhibition entitled Oceans of Air.
20 Dec 2022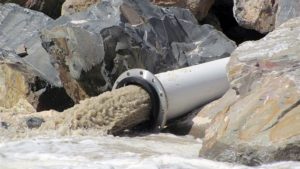 Acoem has been providing condition monitoring and maintenance solutions to a major civil contracting company in South Australia for close to a decade. When the company needed assistance with a longstanding issue it was experiencing with its pumping equipment on an environmental restoration project, commissioning an 
14 Dec 2022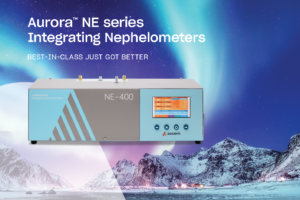 Acoem — a pioneer in air quality monitoring and a trusted partner of the global scientific and research community — has been participating in the AGU 2022 Fall Meeting, at McCormick Place Convention Center in Chicago. 
12 Dec 2022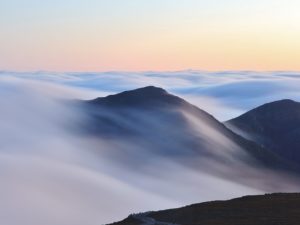 Acoem Global Scientific & LIDAR Specialist, Jošt Lavrič, PhD will be on hand at AGU 2022 at booth #1650 to provide expert advice and consultation regarding the next generation Spectronus™ — the only instrument to be labelled ICOS network compliant for all mandatory ICOS gases.
01 Nov 2022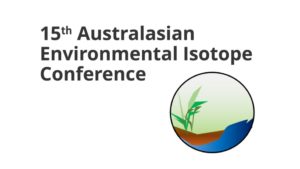 As the official distributor of ABB LGR-ICOS analysers in Australia and New Zealand for the environment and research markets, Acoem Australasia is proud to be the joint principal sponsor of the 15th Australasian Environmental Isotope Conference (AEIC).
After a nearly three-year hiatus, caused by COVID-19 pandemic restrictions, the…
7 Oct 2022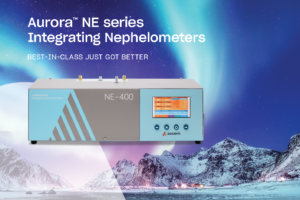 The recently released next generation of Acoem integrating nephelometers, the Aurora™ NE series, will be front and centre at ARABLAB 2022 — one of the world's largest and most prestigious global laboratory and analytical industry trade shows — being held at the Dubai World Trade Centre 24-26 October 2022.
14 Oct 2022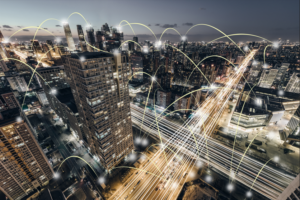 Acoem's global reputation as a pioneer of AI-powered and connected solutions for noise and vibration monitoring recently received a boost with the introduction of Noise Radar™ – a system that accurately identifies major road noise contributors and allows authorities to take decisive action to eradicate the source of the…
4 Sep 2022

How do you improve on the world's most reliable aerosol monitoring and measurement instrument that has earned a reputation for being best-in-class by respected environmental scientists and global research institutes?
Best-in-class aerosol monitoring & measurement just got better – Introducing the next generation Aurora™ NE series of integrating nephelometers.
4 Sep 2022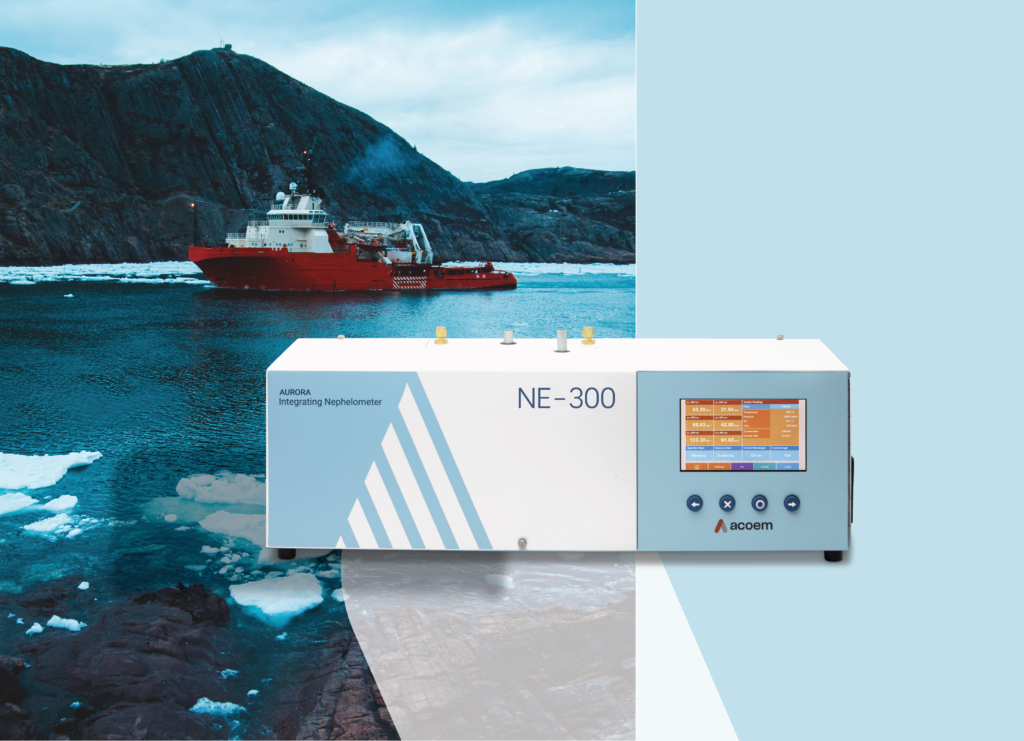 To celebrate the announcement of the new generation Aurora NE series of integrating nephelometers at the 2022 International Aerosol Conference, Acoem is offering customers who own selected non-Acoem or non-Ecotech branded nephelometers the opportunity to "Trade Up" to a brand new Acoem Aurora…
22 Aug 2022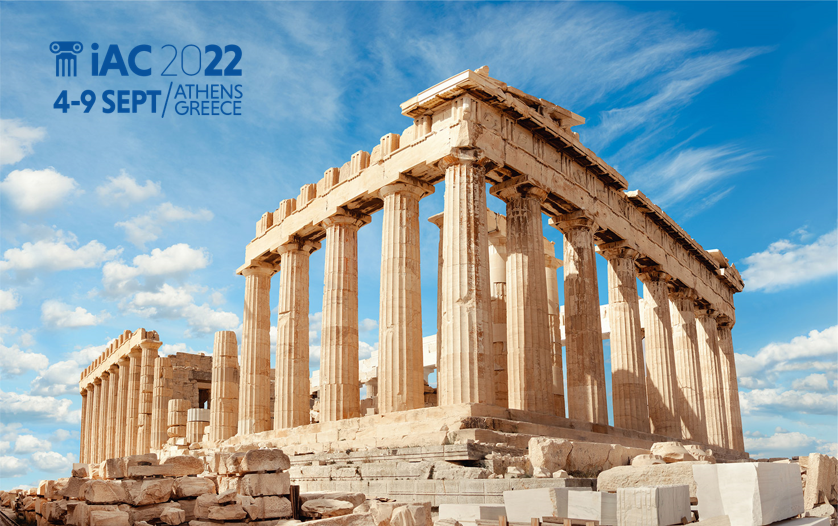 The International Aerosol Conference (IAC) 2022 conference and exhibition will be held in Athens, Greece from 4-9 Sep. Acoem is a proud sponsor of IAC 2022 and will be showcasing the class-leading range of Acoem Aurora integrating nephelometers for aerosol monitoring and measurement.
28 July 2022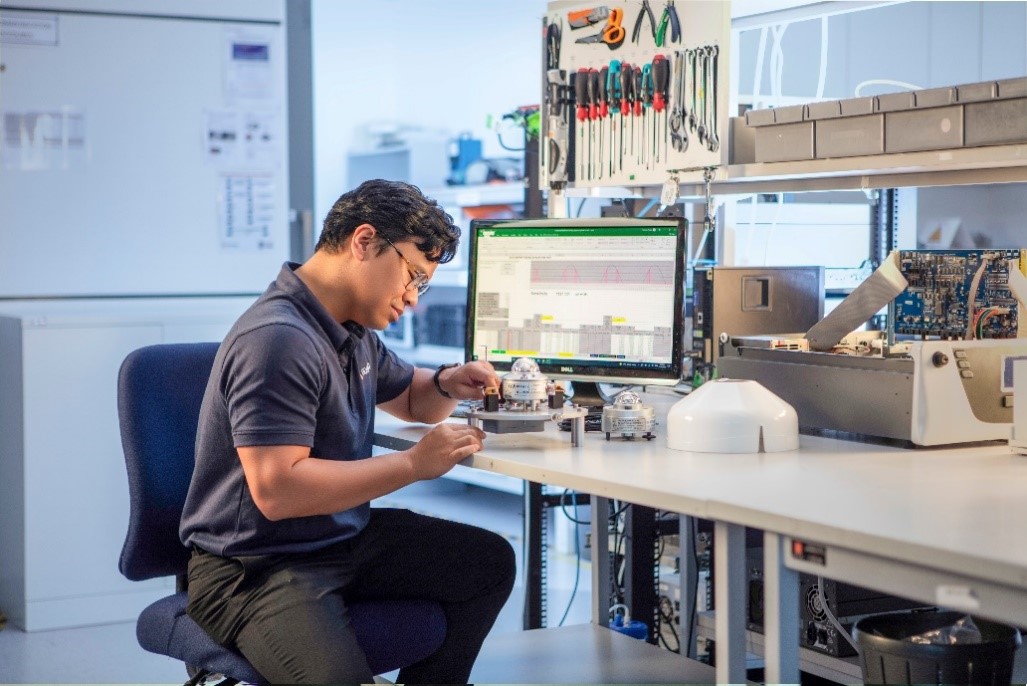 When you already operate a world-class ISO and NATA accredited service and calibration centre, how do you ensure that you're constantly improving operational efficiencies, reducing lead times and enhancing your customers' experience? The answer lies in our ongoing commitment to innovate, upskill and implement…
27 July 2022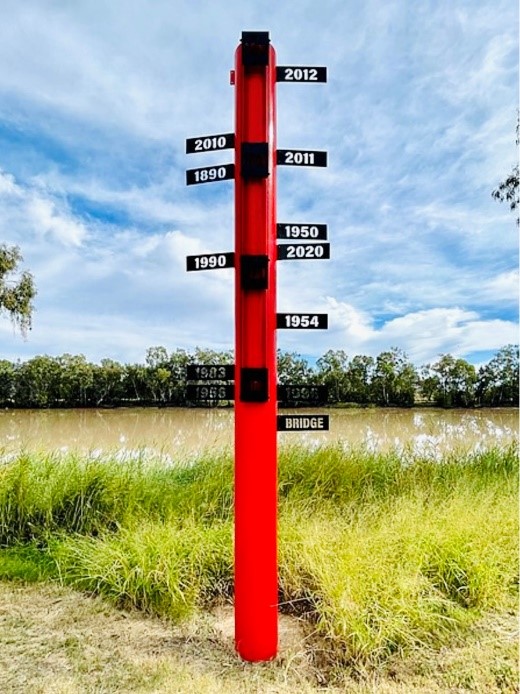 Flood level sign in St George, Queensland, Australia, 2021
Photo by Kgbo Wikimedia Commons
The impacts of contaminated water are disastrous, which is why Acoem Australasia has devoted over 45 years to environmental monitoring…
The Acoem Australasia team is excited to present the MAXX range…
29 June 2022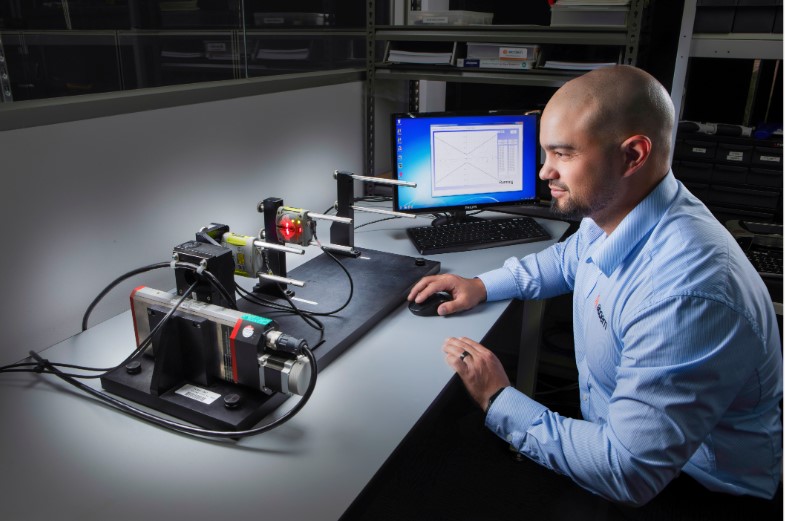 The integrated suite of Acoem noise monitoring and laser shaft alignment instruments is trusted by industries and governments worldwide to meet compliance and operational efficiency goals. Ensuring these instruments perform as they should with the highest degree of accuracy is a key focus area for Acoem Australasia. Acoem Australasia…
21 May 2022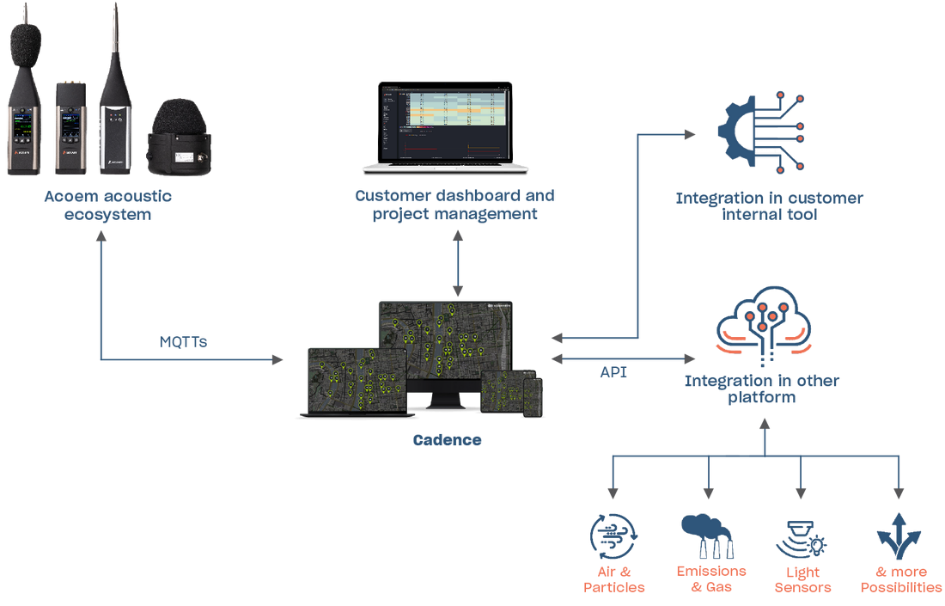 Cadence™ links all Acoem noise monitoring solutions using a single ecosystem
We've expanded Cadence™ to revolutionise the way you monitor and control noise pollution. A seamless conduit that connects all your Acoem noise monitoring instruments in one user-friendly ecosystem, Cadence™ gives you the power to transform your environmental data…
29 April 2022

Airborne particulate matter reduces visibility and causes the air to appear hazy when levels are elevated, especially in large, industrial or highly populated cities.
Tiny particles or droplets suspended in the air that are two-and-a-half micrometres or less in diameter (PM2.5) have multiple adverse health effects and…
3 March 2022

Accurate environmental monitoring is key to achieving sustainable goals for organisations and governments. It is therefore critical that monitoring systems themselves be precise – down to the millimetre, decibel and degree. That is where quality of service and calibration comes in. Acoem's state-of-the-art facilities, deep industry knowledge…
26 February 2022

Explore the technology & quality focus behind our world-class monitoring equipment
For over 50 years, Acoem has been empowering global governments, academia and organisations to strike a balance between progress and preservation by providing them with an integrated ecosystem of sophisticated environmental monitoring solutions.
Our operations span 27 offices…
Acoem delivers holistic noise and vibration monitoring solutions that shorten the path from data to decision.
Rapid urbanisation has turned up the volume of noise at places we work, live and play. There is a growing need for businesses, governments and communities to monitor and measure the adverse effects of…
4 Oct 2021

After 45 years of trading under the "Ecotech" brand and cementing a global reputation for excellence in the field of environmental monitoring, Ecotech Pty Ltd is now trading as "Acoem Australasia" to harmonise with our parent company brand "Acoem".
Keeping it social
This trading name change from Ecotech to Acoem Australasia…
16 Sep 2021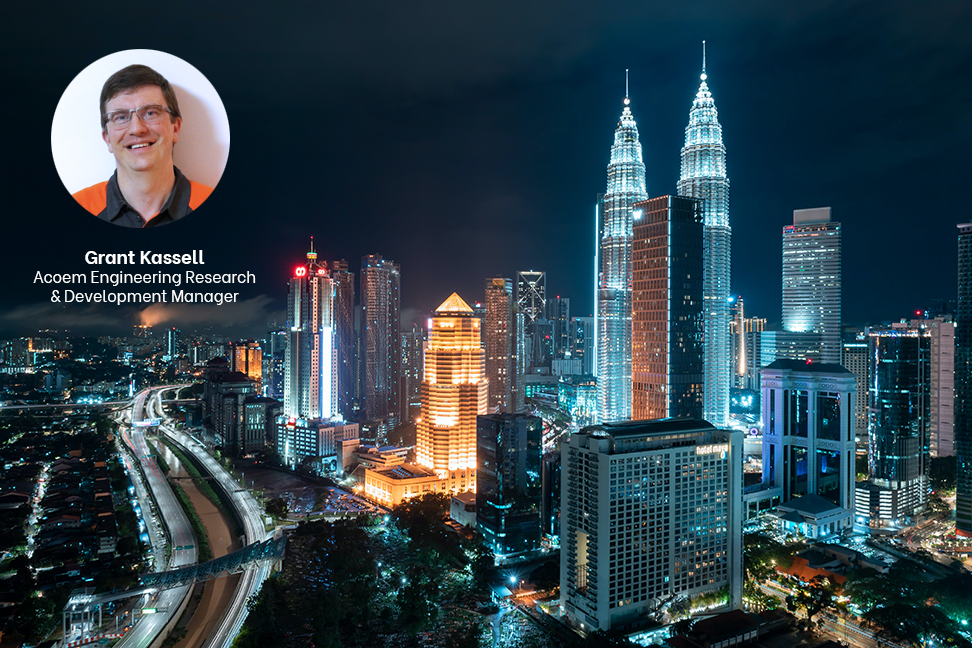 Grant Kassell, Acoem Engineering Research & Development Manager has been invited as a guest speaker at the Cities 4.0 Conference (Malaysia) which will take place virtually from 21 to 22 September 2021. His paper entitled 'Future City Scale Small Air Quality Sensor Networks and Addressing the Challenges…
12 Aug 2021

Whether it's deep in a mine pit or on a city construction site, excessive dust levels pose a rising challenge to the health and safety of workers and communities. Monitoring this constantly shifting particulate matter is critical. The key question remains – if dust is dynamic, why should dust…
30 Jul 2021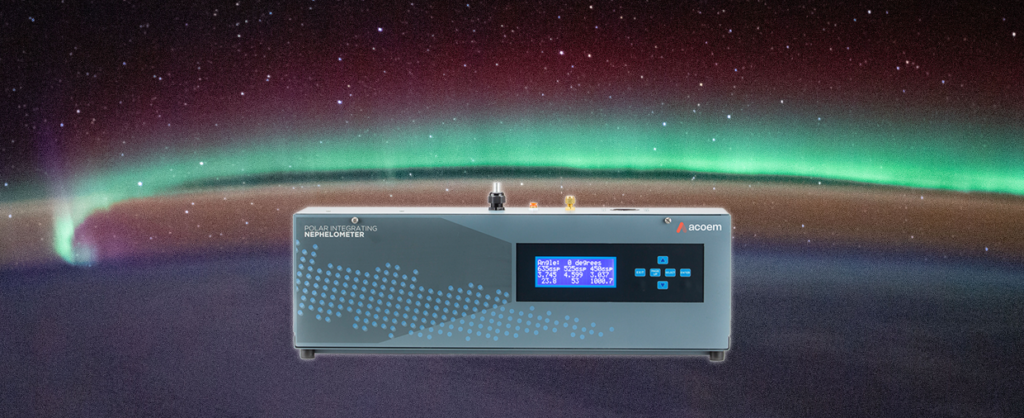 Acoem will showcase its range of Aurora™ integrating nephelometers and complementary aerosol monitoring and measurement instruments as part of Acoem's virtual exhibition booth at the 2021 European Aerosol Conference.
This year's European Aerosol Conference (EAC 2021) will be held from 30 August to 3 September as an interactive, live…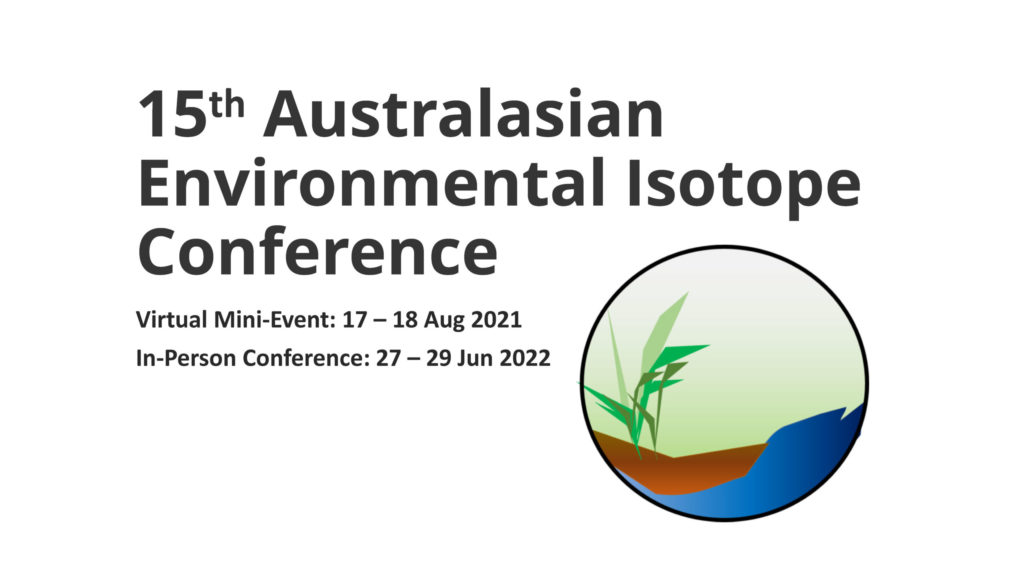 Acoem is proud to be the official sponsor of the 15th Australasian Environmental Isotope Conference (AEIC) virtual mini-event being held 17-18 Aug, 2021.
This online short form conference is an opportunity to connect with others in the field of isotope research, learn more about isotope-related research studies by early…
30 June 2021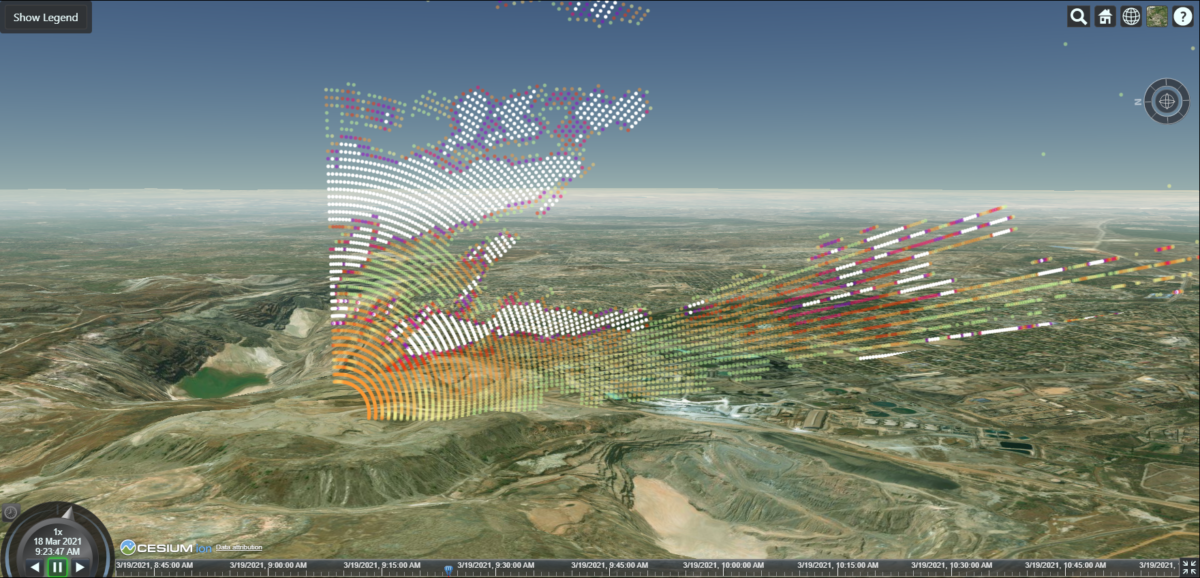 In 2015, Acoem was one of the first companies in the world to offer a working LIDAR-based dust monitoring system driven by industries' and regulatory authorities' need for an advanced compliance solution for real-time dust monitoring over large areas. The Integro™ LIDAR Network by Acoem delivered on this demand…
5 May 2021
With a 45-year history, Ecotech has always had a strong connection with the Clean Air Society of Australia & New Zealand's annual conference. This year is the first ever CASANZ virtual conference, marking a distinct change in platform, so it is only fitting that Ecotech has chosen CASANZ 2021 "Air Quality in Unprecedented Times" as the event to…
5 May 2021
As part of CASANZ's Data Monitoring stream, Acoem Engineering, Research & Development Manager, Grant Kassell will be presenting a paper titled "A Novel Technique for Calibrating Networks of Small Air Quality Sensors".
The presentation, based on data gathered during the 2020 UK lockdown, will outline Acoem's learnings from the Breathe London pilot project, and in particular, the benefits…
3 May, 2021
As the Australian Water Association 'Reimagines our Water Future' at its Ozwater'21 conference and…
19 April 20201
Acoem Spectronus  (formerly known as the Ecotech Spectronus™) is the only high accuracy multispecies greenhouse trace gas and isotope analyser based on Fourier Transform Infrared (FTIR) spectroscopy.
19 April 2021
The Serinus® 31 can be configured to operate in absolute or differential mode providing greater flexibility and making it well suited for ambient CO2 measurements in addition to applications such as dilution extractive stack monitoring.
9 April 2021
The Pollution Control Department and the Thai Department of Disease Control are uniting to commission a new Acoem Air Quality Monitoring Station (AQMS) in the Nonthaburi province, near Bangkok. With the help of Acoem, through its exclusive Thai partner, Sithiporn Associates, the Thai government is fighting COVID-19 through increased air quality monitoring.
The pace of technological change is relentless. So too are the evolving needs of noise monitoring professionals around the world. However, this shouldn't mean we treat monitoring hardware like we do so many other devices — disposable and thoughtlessly discarded when a newer, shinier option is available. Balance…
2 March 2021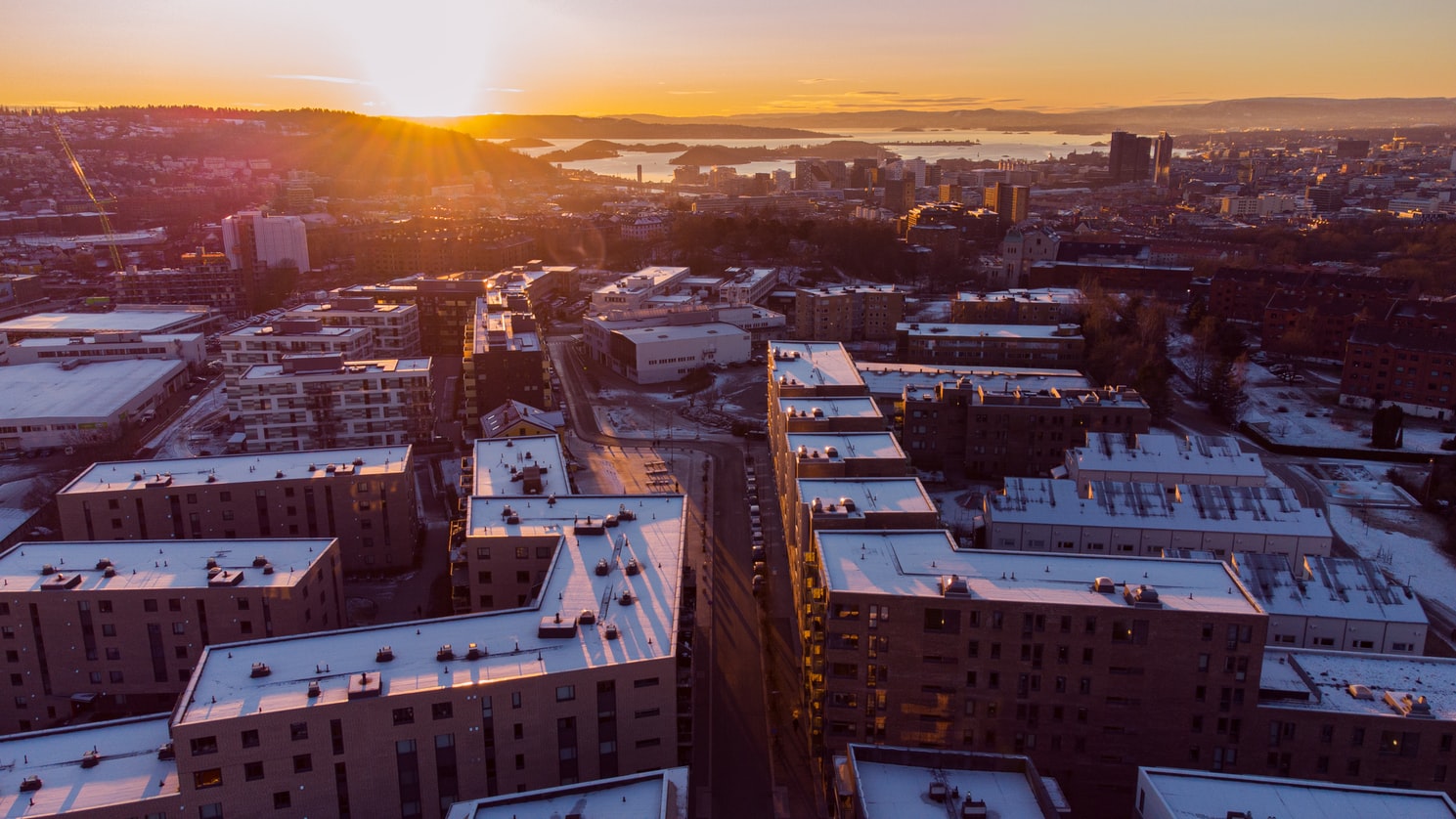 ACOEM: Helping Oslo maintain pristine air quality by ensuring authorities have accurate data
ACOEM AB (Sweden) have built and installed a complete air quality monitoring station in Oslo, Norway, despite heavy pandemic restrictions. In May 2020, ACOEM AB won the opportunity, despite fierce competition, to work with a local authority…
16 Feb 2021 
Cyprus' strategic position between Europe, North Africa and the Middle East makes it an ideal location for air quality monitoring. Extensive research into variations in air quality brought about by meteorological conditions and dust/sand migration are also possible. With the adoption of Congrego® data loggers throughout the island, air quality data is now more accessible, reliable and accurate.
[caption…
3 February 2021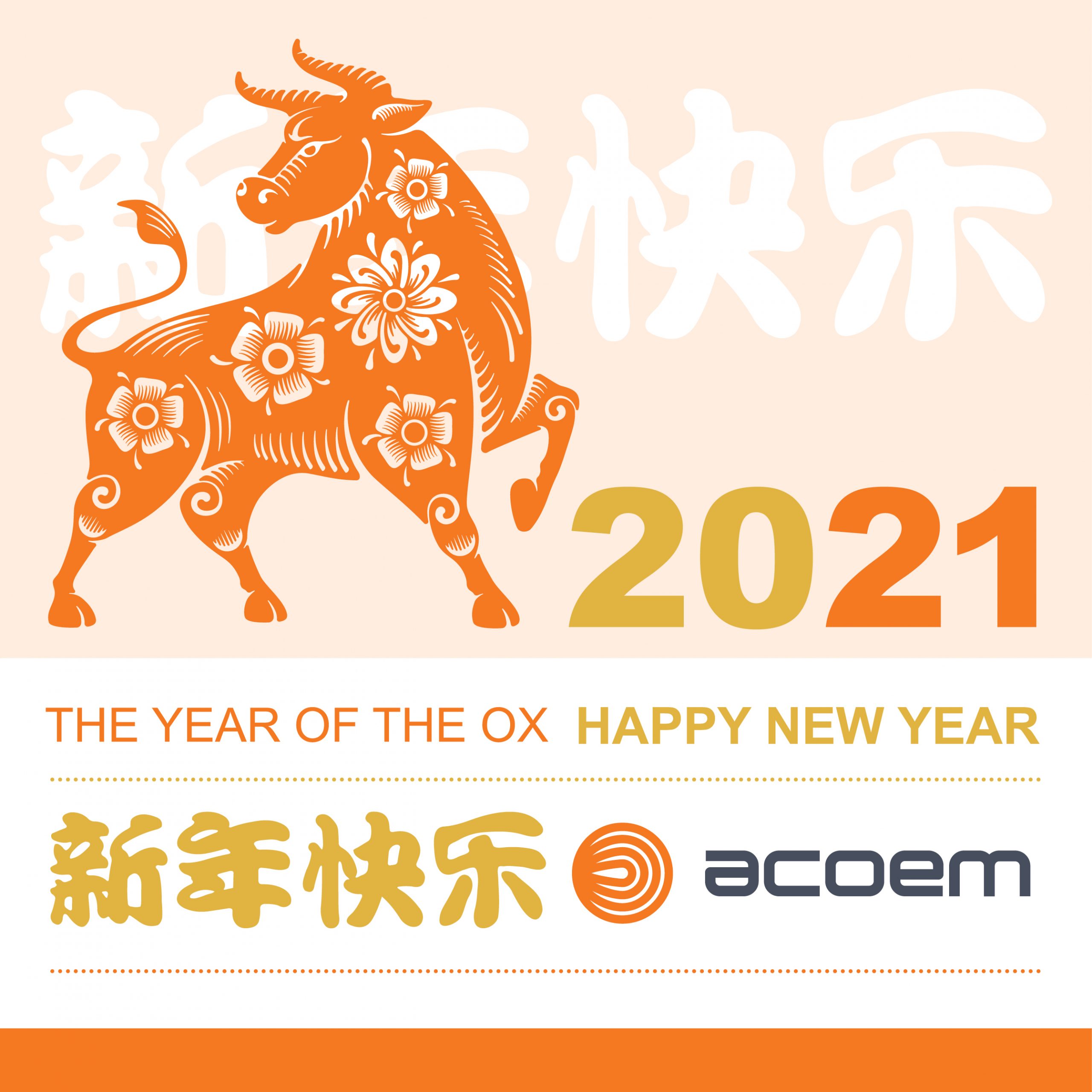 Happy Chinese New Year 2021 – Year of the Ox!
The Ox is the 2nd animal in the Chinese Zodiac cycle.
Being honest and hardworking are associated with the Ox, it is a valued animal due to its role in agriculture and the advancement to modern society.
According to one myth, the Jade Emperor…
28 Jan 2021 
Biomass fuel is defined as land or sea based material such as wood, dried vegetation, crop residues and aquatic plants, biomass fuel can also include household waste.
3 Dec 2020
Ever wondered how priceless works of art are protected while construction is taking place at cultural institutions or close by? The answer is ACOEM noise, vibration and dust monitoring solutions.
2 Dec 2020
Developed in consultation with customers, the Serinus® Cal 300 provides precision ozone calibration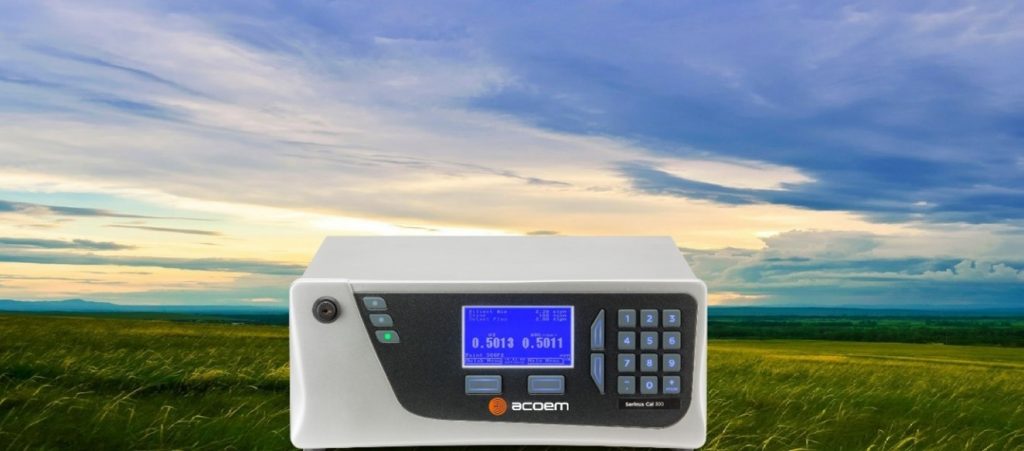 ACOEM Ecotech's new Serinus® Cal 300 – setting a new standard in ozone calibrators 
ACOEM Ecotech is committed to continually innovating air quality monitoring instruments and systems to meet the demands of customers around the…
19 November 2020
The AQMesh small sensor air quality monitoring system has many unique features that have been refined and developed over a long period of time.  Each AQMesh pod is put through its paces by being subjected to a comprehensive factory set-up and follows best practise of co-location comparison with reference equipment including the ACOEM Ecotech Serinus® 10 and 30.   …
17 Nov 2020
Combining real-time hyperlocalised monitoring with traditional reference quality monitoring and accurate predictive modelling is the most effective way to plan intervention strategies and effectively manage air quality.
If 2020 has taught us anything, it is to expect the unexpected. For many reasons, now is the perfect time to be questioning how we monitor air quality, where we monitor it…
13 Nov 2020 
Smoke-related pollution is…
4 November 2020 
National Work Safety Month, an initiative run by Safe Work Australia, makes the time to prioritise safety. For an entire month, collaboration across departments, knowledge sharing…
30 Oct 2020
In 2019, NERC (Natural Environment Research Council) funded a large project involving 3 sites which measured the local air quality. The 3 sites are based at the University of Birmingham, the University of Manchester and Kings College in London and are all named air quality 'supersites.'
To read this story in French, please click here

To read this story in Chinese, please click here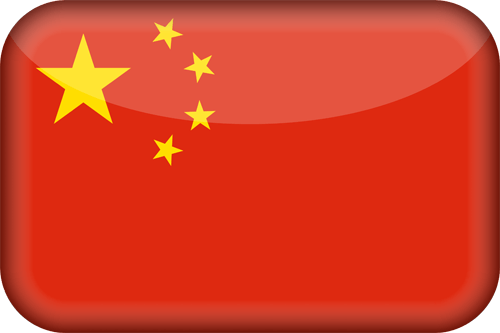 4 August, 2020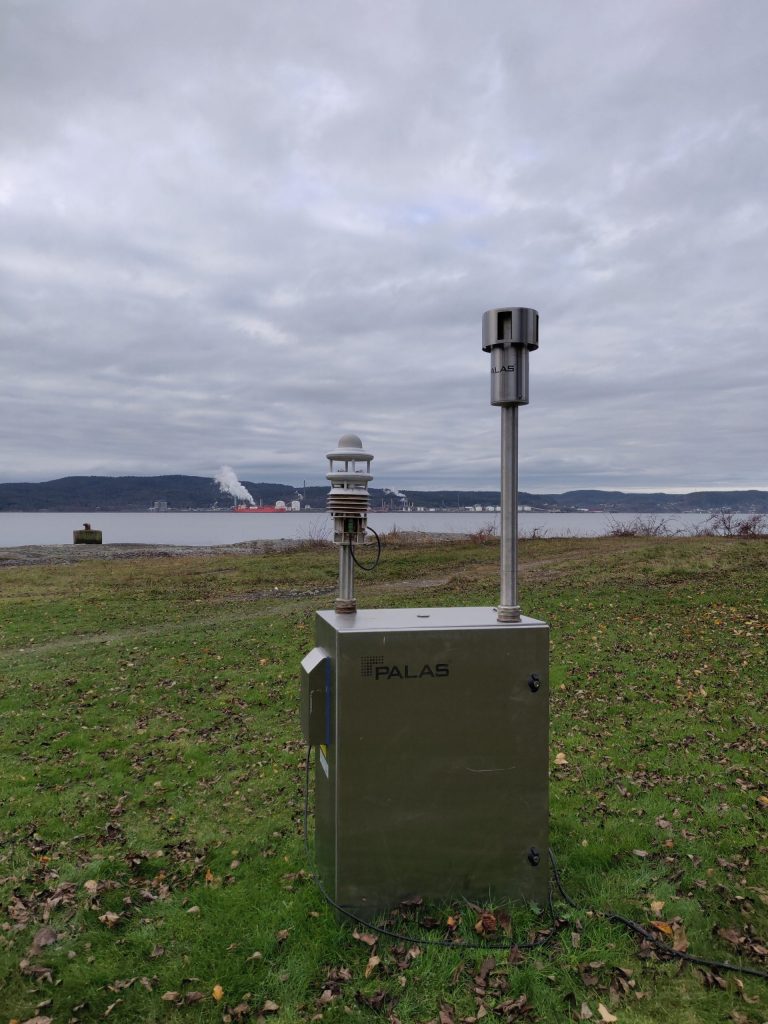 Palas Fidas® Read more
10 July 2020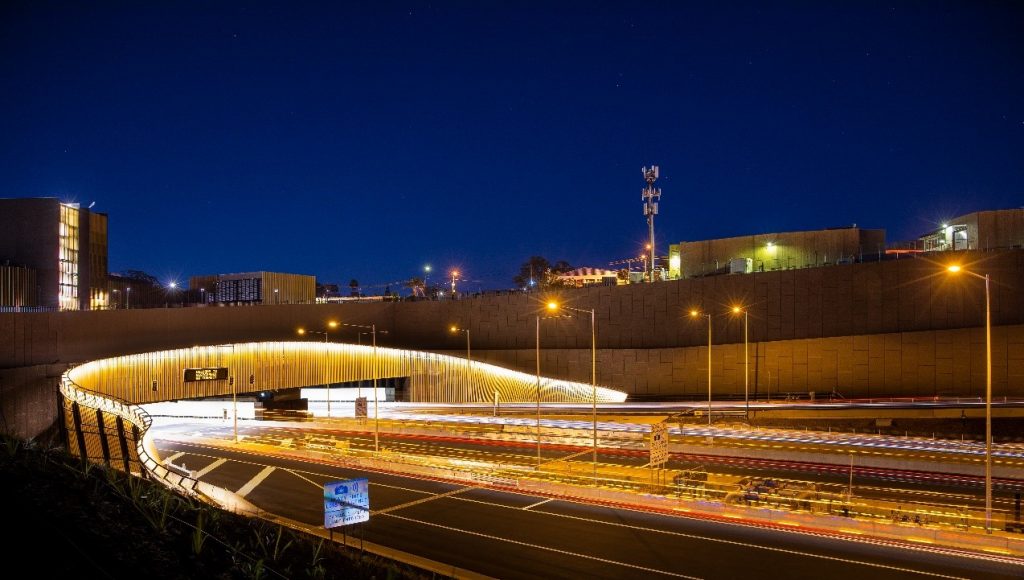 Image courtesy of WestConnex | Transurban
The new 9-kilometre twin underground motorway tunnels run from the end of the M5 Motorway at Kingsgrove, to St Peters Interchange in Sydney's South.
As Australia's population grows and existing road infrastructure becomes more congested, urban planners are increasingly turning to underground road…
30 June, 2020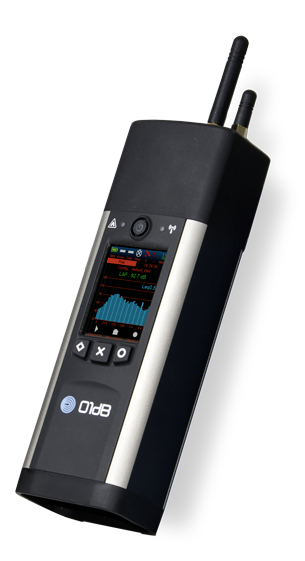 The 01dB CUBE is part of the 01dB range of noise monitoring solutions and is one of the most versatile terminals on the market
Noise pollution, which encompasses the noise we deal with on a daily basis, has become a significant problem as global populations rise and urban city centres…
Like all pandemics in history, the one we are currently experiencing particularly affects major cities and will no doubt have a significant impact on the way of living the urban space. 
21 April 2020 
To read this post in French, please click here 

To read this post in Chinese, please click here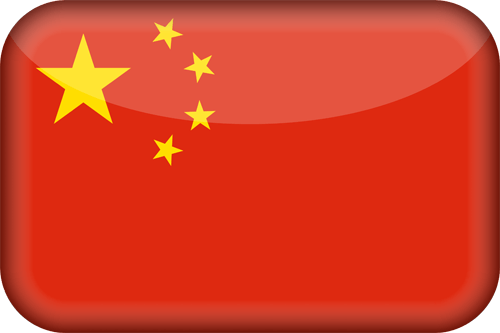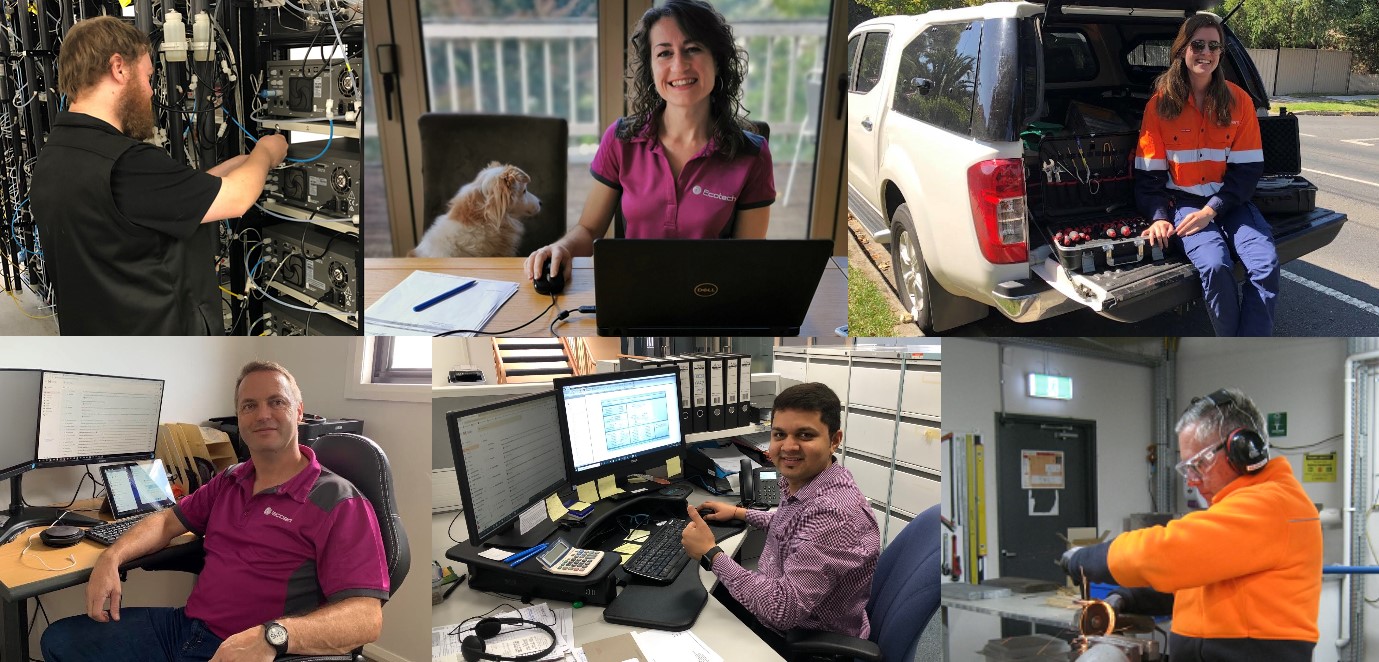 Read more
7 April 2020 
Cardiff Metropolitan University's ZERO2FIVE is a centre providing technical, operational and commercial support to food businesses across the UK.   As well as employing food and drink technologists, ZERO2FIVE also works with senior lecturers and professors from the university. Microbiology lecturer, Dr James Blaxland is part of this initiative and has built an ozone testing chamber to research…
24 March 2020 
To read this post in Chinese, please click here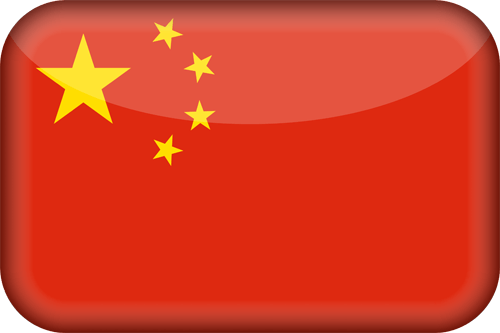 To read this post in French, please click here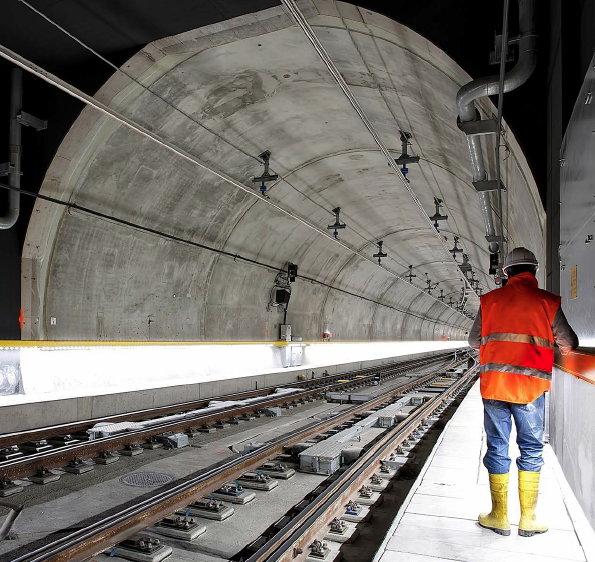 21 February 2020
** iFrame will be displayed once Cookie Consent is accepted ** ', 'postcontentiframe0', null, null, 4);
TOGETHER issue 8 out now! – ECOTECH's magazine for staff and friends about environmental monitoring.
TOGETHER magazine is available via email subscription and limited-edition hardcopy print.
Inside TOGETHER issue 8 you'll find:
Condition Monitoring & Laser Alignment Team form ACOEM Smart Industry
SpectronusTM FTIR Analyser Gains ICOS Approval for Measurement of…

17 February 2020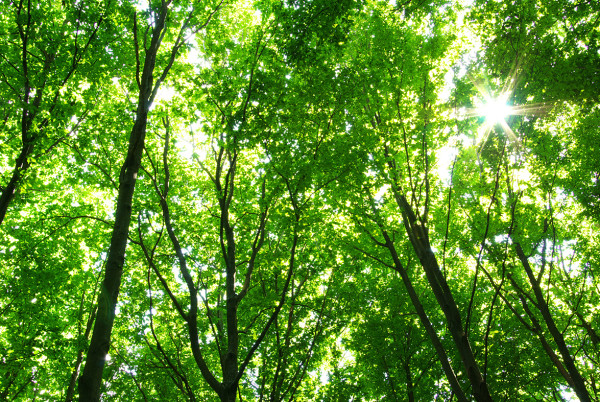 Marius Barbulescu has been a service engineer at Air Monitors for over 4 years. He says that the best thing about his job is that every day is different, so this article will describe the many functions of a service engineer, without focusing on one individual day.
5 February 2020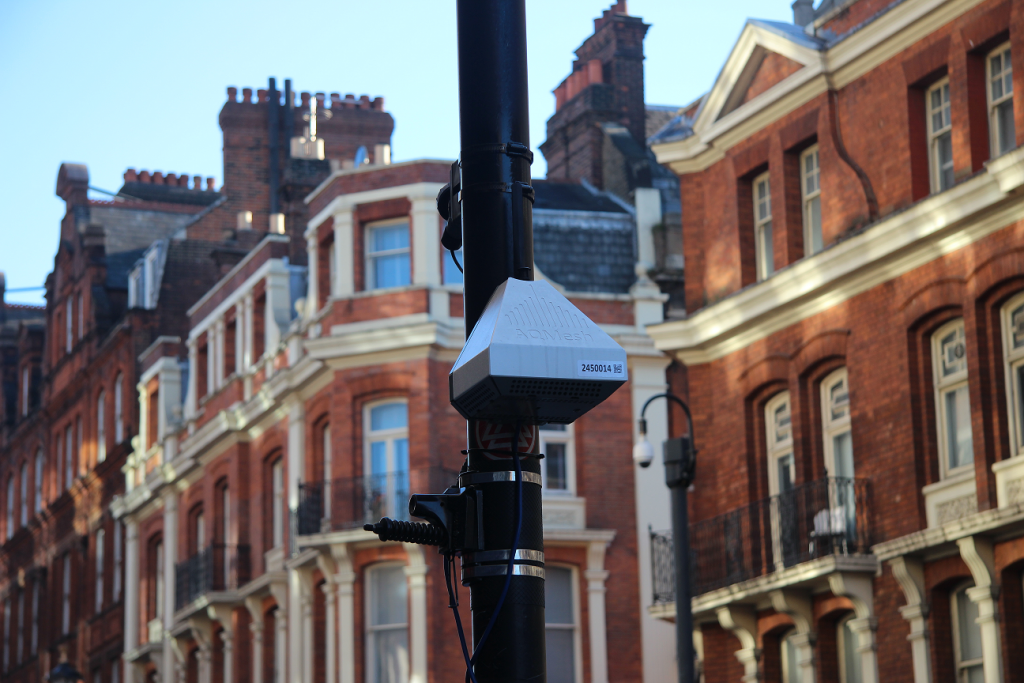 ACOEM is a global leader in reference quality and hyper-local small sensor air quality monitoring technologies including the implementation of hundreds of AQMeshTM pods by ACOEM Air Monitors
ACOEM has entered into a landmark Memorandum of Understanding (MOU) to work collaboratively with Cambridge…
21 January 2020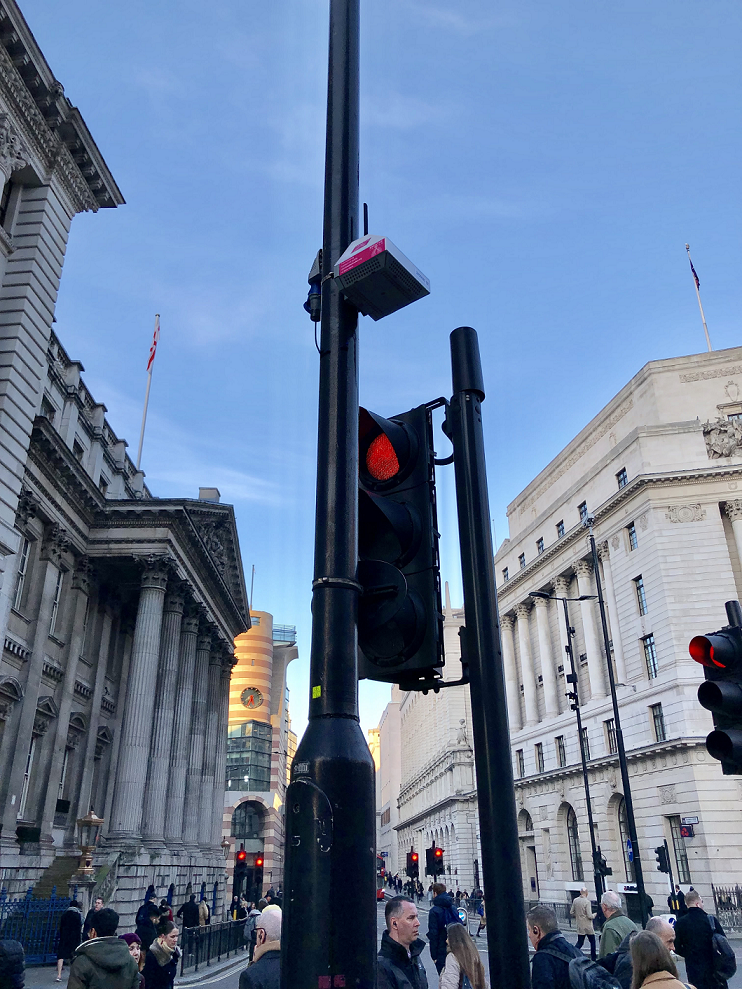 The Breathe London project has been announced as the winner of a SMART 50 Award by Smart Cities Connect, in the Digital Transformation category. Created to better understand Londoners' exposure to air pollution, Breathe London combines the latest technology with new data analytics, delivering real-time air quality…
20 January 2020 
Happy Chinese New Year 2020 – The Year of the Rat!
The Rat is the first in the Chinese Zodiac, and is associated with the earth, wealth, surplus and reproduction.
One myth says that the Rat became the first in the zodiac…
16 January, 2020

In the new year, ECOTECH's parent company, ACOEM Group are moving towards becoming a unique and integrated brand.
Be in the starting blocks to spread the word about ACOEM in 2020.
Globally, ACOEM helps companies reduce their environmental impact with an ongoing commitment to excellence.
Get ready for…
7 November 2019 
Acoustics 2019, the Australian Acoustical Society's annual conference will be held from 10-13 November at the RACV Cape Schanck Resort. This year's theme is 'Sound Decisions: Moving forward with Acoustics', and one of the world's leading authorities on noise and vibration monitoring will be on hand at the conference to answer your questions.
6 November 2019
To read this post in French, please click here 

ECOTECH released the Congrego ® data logger in 2018, a game changer for the environmental monitoring industry. With Congrego ® Lite, ECOTECH has included the same superior technology in a more compact, portable unit with a significantly…
15 October 2019
** iFrame will be displayed once Cookie Consent is accepted ** ', 'postcontentiframe1', null, null, 4);
TOGETHER issue 7 out now! – ECOTECH's magazine for staff and friends about environmental monitoring.
TOGETHER magazine is available via email subscription and limited-edition hardcopy print.
Inside TOGETHER issue 7 you'll find:
Location Location Location! Boots on the Ground in Bowen, North Queensland
New Serinus® Firmware Update Makes Gas Analyser Configuration Faster…

1 October 2019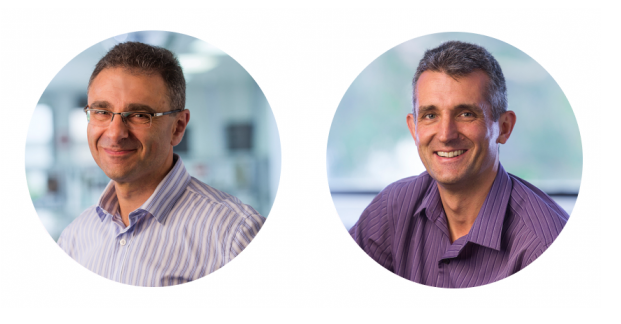 As of 1 October 2019, a new era in management begins for ACOEM Environment and ECOTECH, with James Agius (left) becoming ECOTECH Managing Director, and Nicholas Dal Sasso (right) becoming ACOEM Environment CEO.
ACOEM Group, ECOTECH's parent company, is consolidating its global business structure and strengthening its two…
30 Sep 2019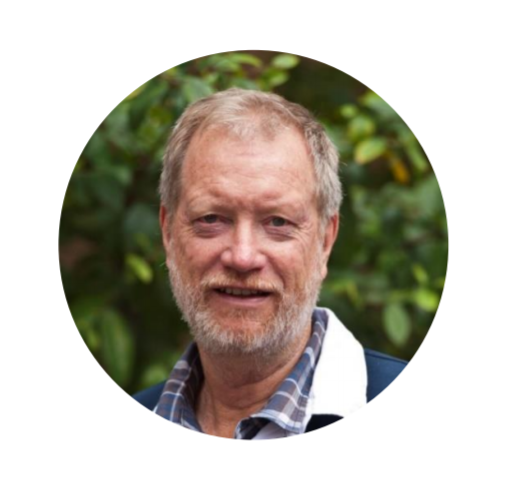 Professor David Griffith and APM Engineering Co. Ltd, ECOTECH's exclusive distributor in Korea, exhibited at the Meeting on Carbon Dioxide, Other Greenhouse Gases & Related Measurement Techniques (GGMT 2019).
Global distribution partnerships
APM Engineering specialises in air quality monitoring and analysis and has been the…
2 September 2019 

Tunnel Sensors technology is installed in hundreds of tunnels around the world, including the 11 km Tunnel du Mont-Blanc in the European Alps.
ECOTECH's parent company, ACOEM Group, has broadened its technical expertise and market presence in air and gas monitoring following the…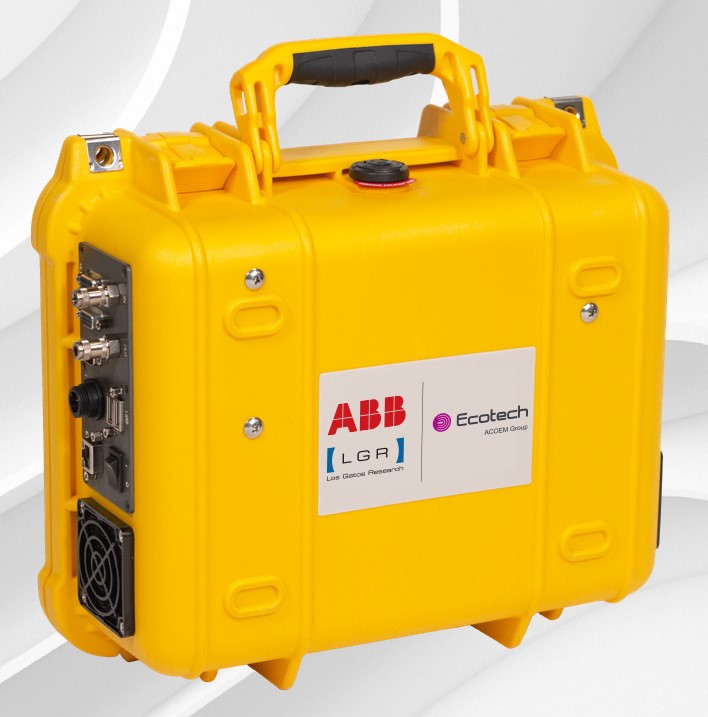 Nobody does microportables like Los Gatos Research (LGR). With its latest range of ultra-light yet highly accurate gas analysers, everything you need for the precise measurement and analysis of a variety of greenhouse gases is in one small yellow case –…
2 July 2019

ECOTECH Pty Ltd is now helping to shape the longevity and sustainability of industrial and mining machinery across Australia and the Asia-Pacific region with the integration of Statewide Bearings Plus' (SWB Plus) Condition Monitoring & Laser Alignment team into its business.
As of…
1 July 2019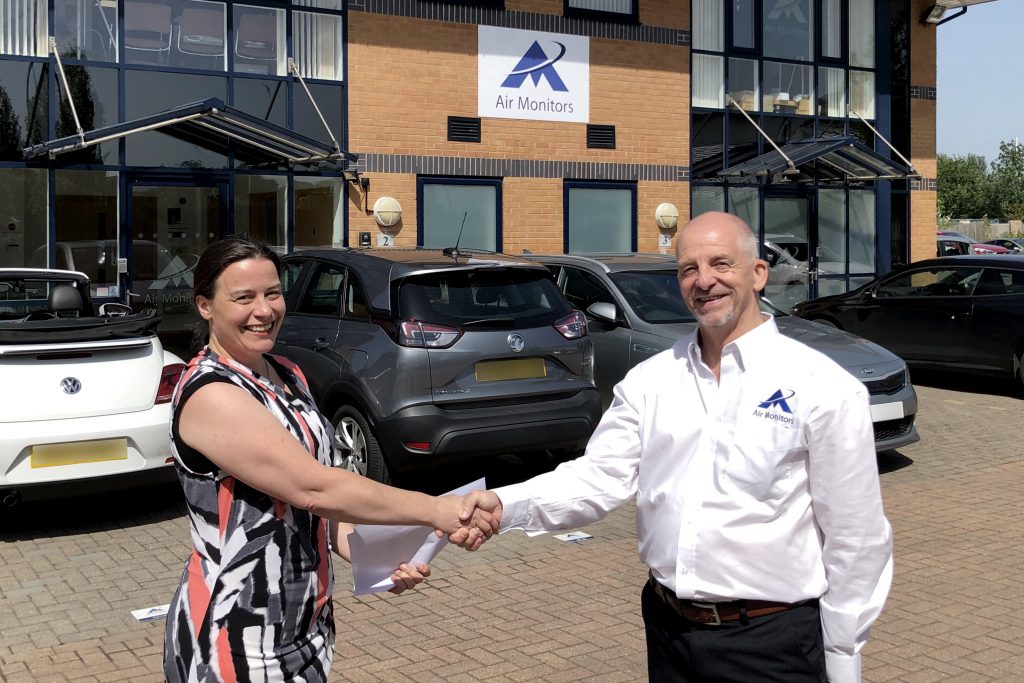 Felicity Sharp and Jim Mills. Felicity Sharp, who joined ECOTECH in 2006 and has been head of ECOTECH Europe since 2018, will step into the role of managing director. Jim Mills, founder and managing director of Air Monitors Ltd, was instrumental in the…
4 June 2019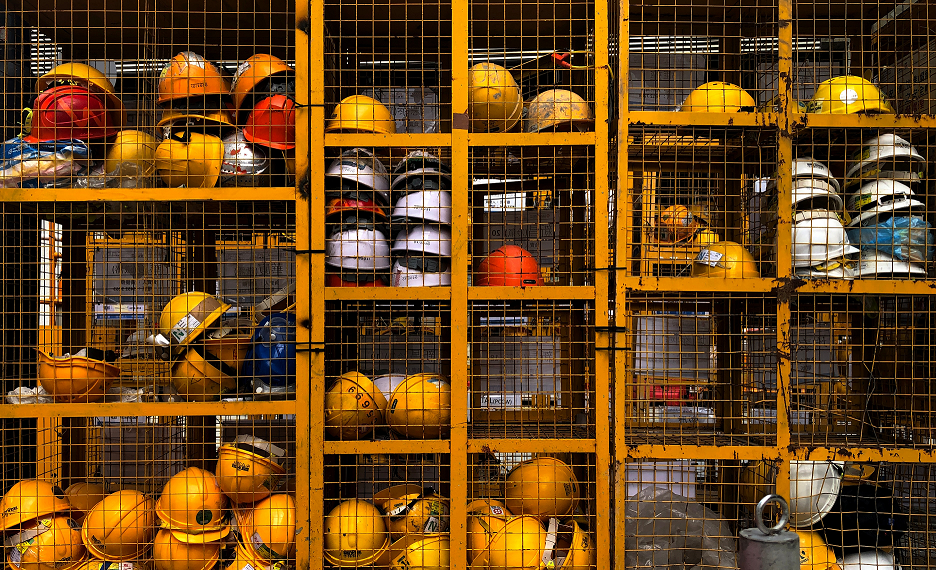 What is Certification? The process of certification involves an accredited third-party certification body, such as BSI, assessing an organisation in order to ascertain that their management systems meet the requirements of one or more recognised standards.
As a leader in environmental monitoring and air quality, ECOTECH is acutely aware…
10 May 2019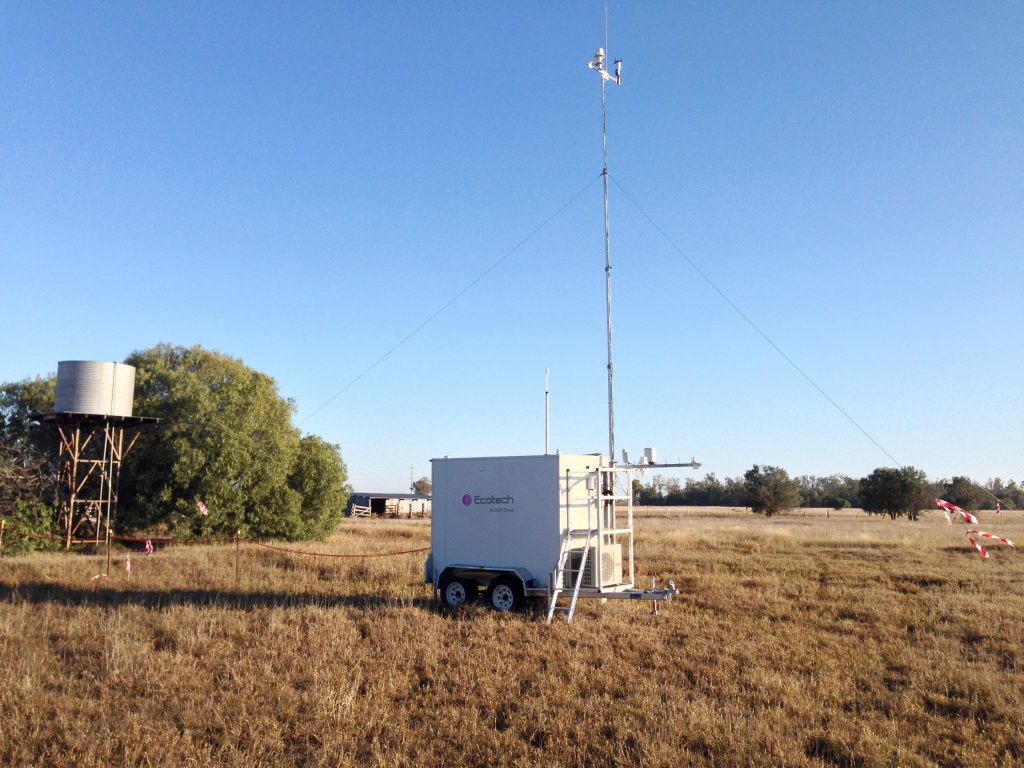 ECOTECH"s new office in Bowen provides environmental monitoring customers increased service delivery levels in North Queensland. Pictured is an ECOTECH Air Quality Monitoring System.
ECOTECH opened its newest office this February in Bowen, North Queensland, Australia. Geographically situated midway between Townsville and Mackay, the ECOTECH…
30 April 2019
** iFrame will be displayed once Cookie Consent is accepted ** ', 'postcontentiframe2', null, null, 4);
TOGETHER issue 6 out now! – ECOTECH's magazine for staff and friends about environmental monitoring.
TOGETHER magazine is available via email subscription and limited-edition hardcopy print.
Inside TOGETHER issue 6 you'll find:
AQMesh – Transforming the Way Smart Cities & Industries Monitor, Report & Adhere to Air Quality Standards & Regulations

…
8 April 2019
According to the Central Pollution Control Board (CPCB) "As Delhi continued to grapple with rising air pollution, air quality dropped, and the Delhi pollution level slipped into the 'very poor' category on Diwali night."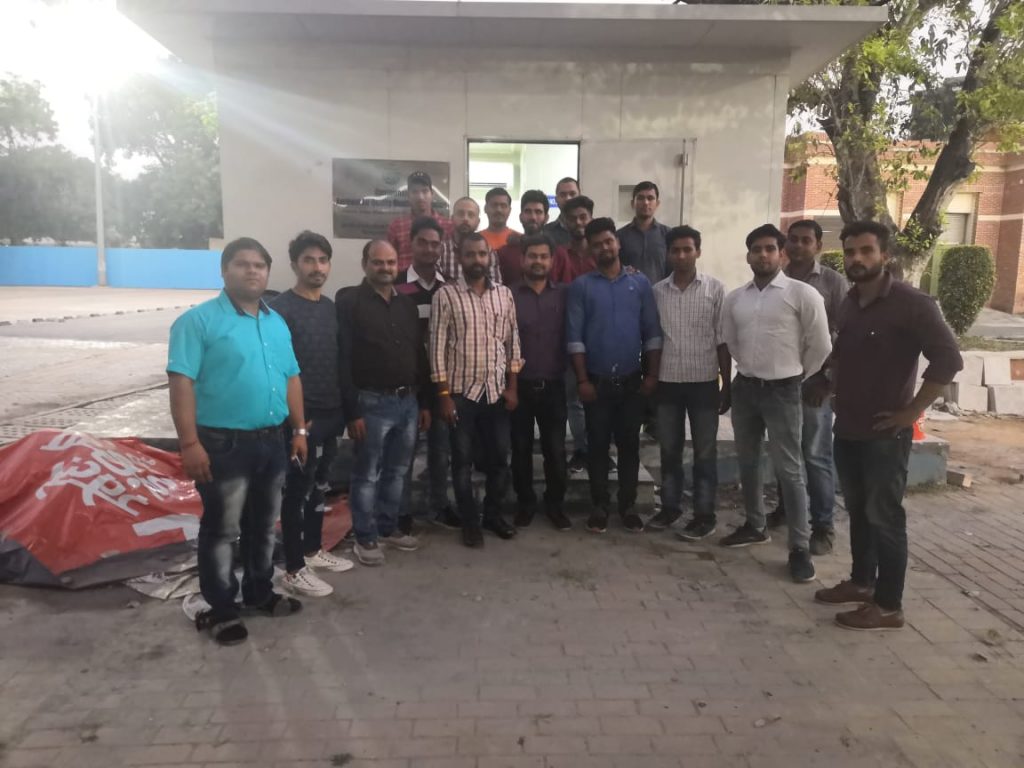 Station operators and service engineers from ECOTECH Monitoring Solutions…
12 March 2019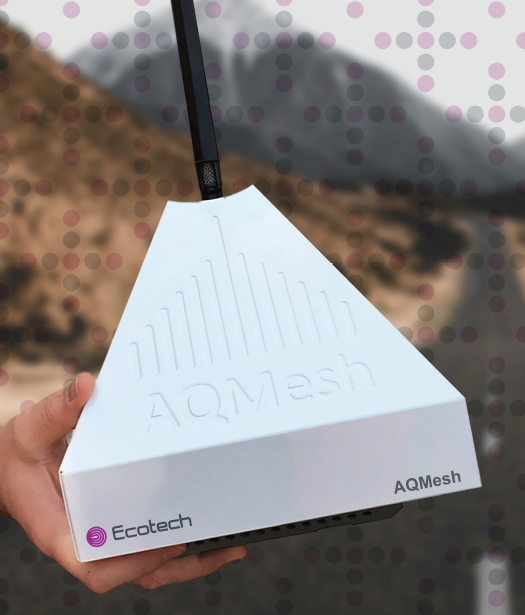 What happens when you combine the best in class and most respected small sensor technology* with the most trusted global supplier of reference quality Air Quality Monitoring Systems (AQMS)?
The answer is ECOTECH AQMesh – the perfect combination of hyperlocal small sensor environmental monitoring, and the precision and reference-quality…
19 February 2019
** iFrame will be displayed once Cookie Consent is accepted ** ', 'postcontentiframe3', null, null, 4);
TOGETHER issue 5 out now! – ECOTECH's magazine for staff and friends about environmental monitoring.
TOGETHER magazine is available via email subscription and limited-edition hardcopy print.
Inside TOGETHER issue 5 you'll find:
Congrego® Not All Data Loggers are Created Equal
Protecting Mines & Tailings Dams with ECOTECH Dynamaster Blast & Vibration Monitoring Systems

…
1 February 2019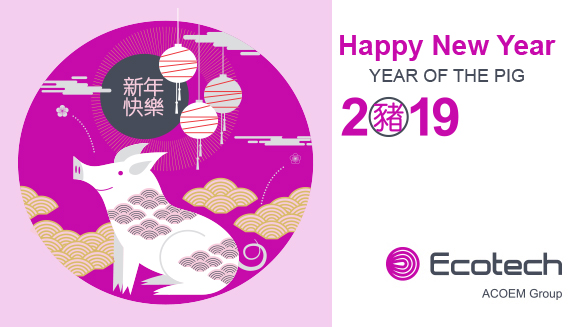 Happy Chinese New Year 2019 – Year of the Pig!
The pig is the 12th and last animal in the Chinese Zodiac cycle.
One myth says this is because the Jade Emperor ordained that the order of the zodiac would be decided by…
22 January 2019
Comprehensive fire safety knowledge is paramount and contributes to confidence in handling an emergency situation.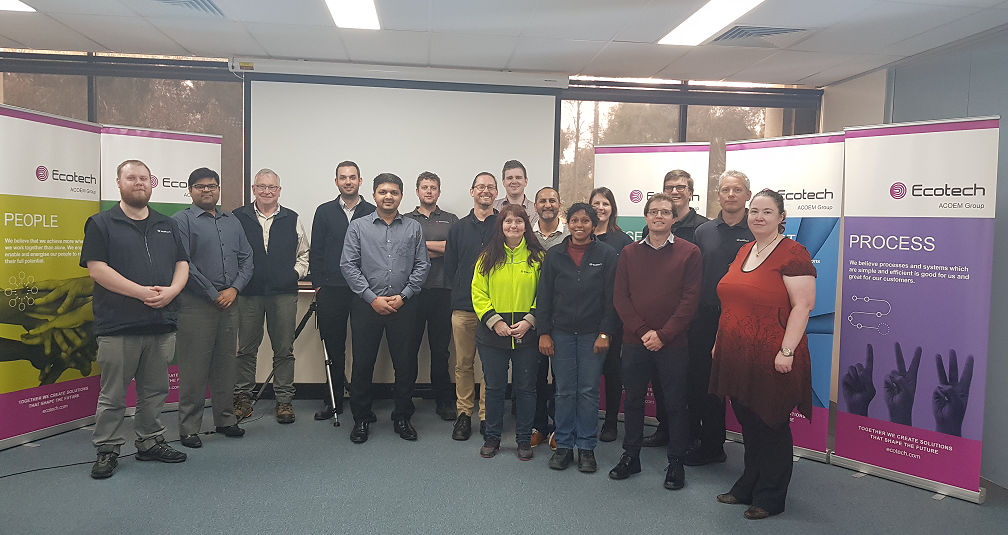 HSE Coordinator Sebastian Wojtas (fourth from left) leads ECOTECH Melbourne staff in annual fire safety training
With an Australian summer in full swing that is…
3 December 2018
ECOTECH was delighted to attend The Smith Family's annual event to thank their supporters and show the long-term difference that sponsorship can make to a disadvantaged child's life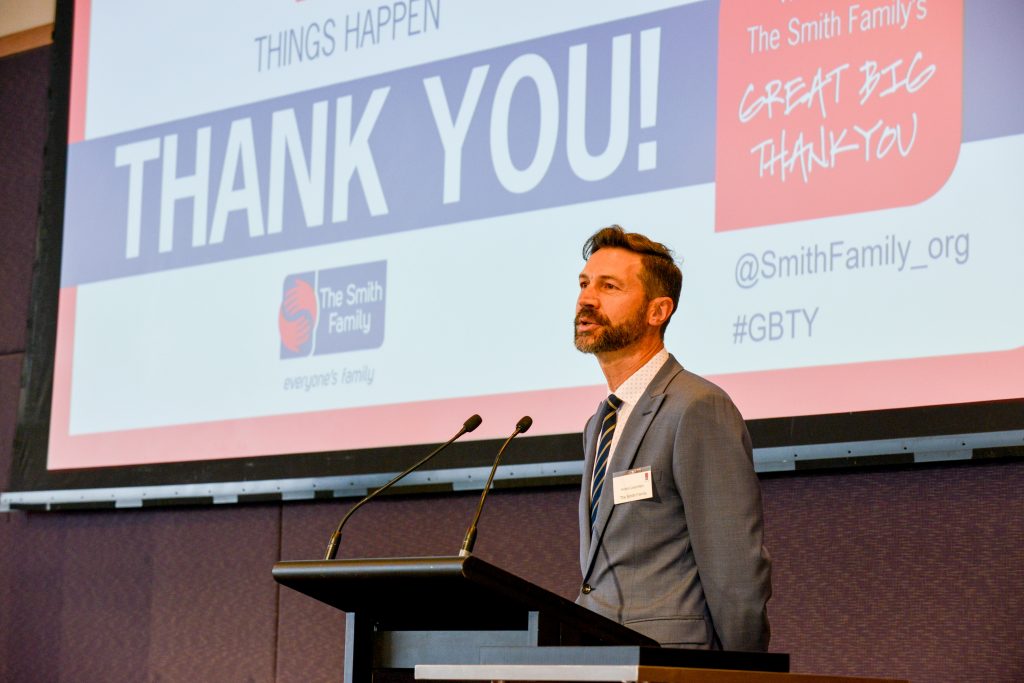 Anton Leschen, General Manager of The Smith Family in Victoria, addresses the audience
On 24 October 2018, ECOTECH was…
To read this post in French, please click here 

21 November 2018 
Google Street View cars are monitoring air pollution in London with Ecotech Serinus® gas analysers on board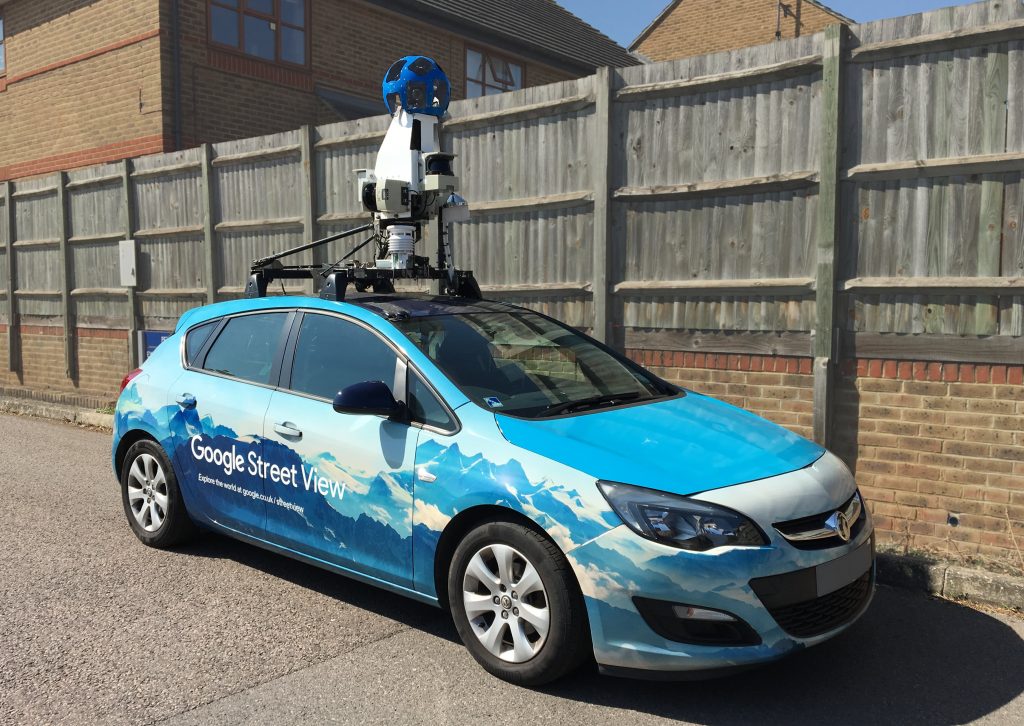 Ecotech's distributor in the UK and fellow ACOEM Group partner, Air Monitors Ltd,…
8 Oct 2018 
To read this post in French, please click here 

Created by the environmental monitoring industry, for the environmental monitoring industry, ECOTECH releases the Congrego® data logger – Next generation data control and logging specifically for air quality & continuous emission systems. Congrego® is the culmination of 40+…
28 August 2018
Tailings dams are an essential component of mining infrastructure, holding the water that is used during ore mining and processing. Although governed by strict regulations in Australia, tailings dams can still fail or collapse. But risks can be mitigated through accurate blast and vibration monitoring. 

ECOTECH…
14 August 2018 
Maintaining the accuracy of wind instruments through calibration is a specialist service offered by Horacio Viana, Customer Services Manager, and his dedicated Calibration Services team at ECOTECH, using a NATA accredited wind tunnel designed by CSIRO.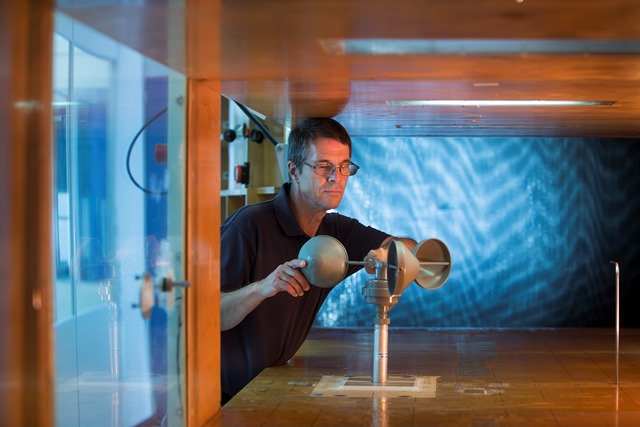 ECOTECH Wind Tunnel Calibrations Officer, Tim Sallai, performing an…
2 July 2018
US-based Ambilabs has developed an industry-first Small Sensor Chamber that can accurately mimic global ambient environmental conditions using ECOTECH Serinus® gas analysers as its reference system.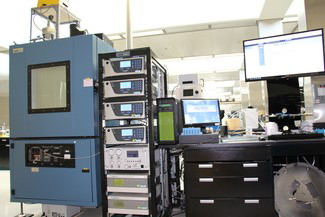 30 June 2018
Volunteering with The Smith Family is rewarding and helps participants better understand the circumstances sponsored kids are going through.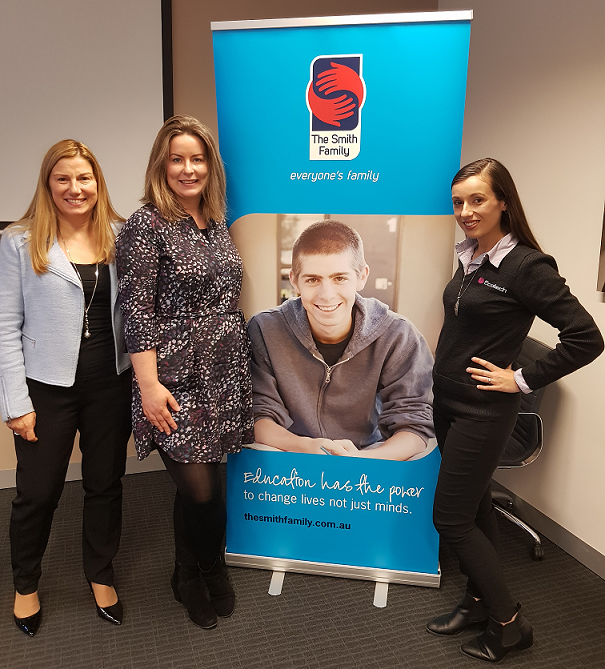 ECOTECH volunteers Maree Dalzotto, Head of People & Safety, Jackie Edwards, Safety Advisor, and Claire Frost, Marketing Coordinator
Did you know that you can volunteer for The Smith…
24 May 2018
ECOTECH sponsors The Smith Family's 'Learning for Life' support program to invest in the education of disadvantaged Australian students.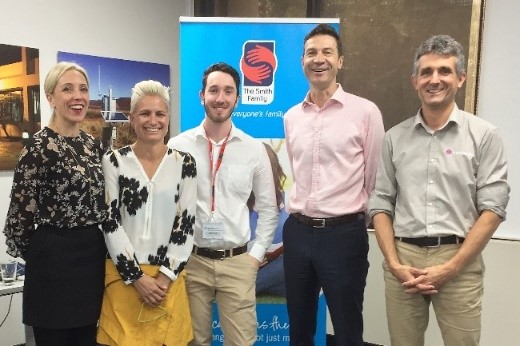 Nicholas Dal Sasso, ECOTECH Managing Director and Anton Leschen, The Smith Family General Manager Victoria (pictured right to left) announced ECOTECH's decision to sponsor The Smith Family's…